2016 ended with loads of ups and downs in the business market, demonetization, share price drop, and gold price hike. Majority of the news signified how the market is shattered due to unstable economic decisions. But there were some investment rounds in the Indian Market made by investors.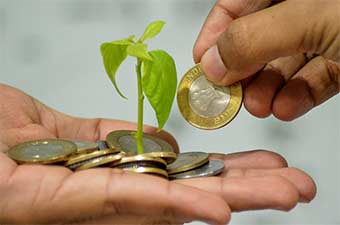 InnoVen Capital India invested $16 Million (110 Crores) at the end of 2016, which included food delivering startup—Swiggy, Furlenco—a furniture rental startup, and Coverfox—online insurance company.
The investment was backed by a Singapore-based capital firm—Temasek Holdings Pvt. Ltd. The companies that were financed by the InnoVen Capital include XpressBees, Surewaves, K12 Techno Services, Koye Pharma, Capillary Technologies, Unbxd, Zelo, Chai Point, Universal Sportsbiz, and Fly robe.
Vinod Murali, managing director of InnoVen Capital, said—there are various reasons why 2017 will be beneficial than 2016 based on the venture liability perception. Till date, the firm has invested in more than 90 companies.
The amount invested individually in the companies wasn't disclosed, but it has been heard from the sources that it invested $5 Million in Swiggy.
Further, focusing on the financial figures, the investments done by the firm so far include some well-established firms such as Practo, Snapdeal, Yatra, and OYO with huge funding of $20 Million in September 2016. As per InnoVen, it has invested total 400 Crore ($4 Billion) in 35 Indian startups in 2016.
The company will be more focused on B2B startups and it is also analyzing the performance of the artificial intelligence and virtual reality-based firms and its forecasts.