A couple of weeks ago, Huawei unveiled its latest high-end smartphone, the Ascend Mate 8, which is also supposed to confront all the prominent phablets of the market, primarily Samsung's Galaxy Note 5 counterpart.
Initial reviews of the device point out that it could be dubbed as a 'Galaxy Note 5 killer', since it is delivering the same building quality and spec sheet performance with the latter, for approximately half the price – depending on the region.
Furthermore, the head of Huawei's smartphone division, He Gang, has just announced that the much-touted phone will be finally rolled out to the Chinese market on December 9th, retailing for 2,999 CNY (roughly $470), off contract. Call Onida washing machine repair service center and Hitachi refrigerator service repair Center
In addition to the phone's release, He Gang also mentioned that the company projects plenty of confidence into Mate 8's potential, hence it decided to produce a jaw-dropping one million units per month.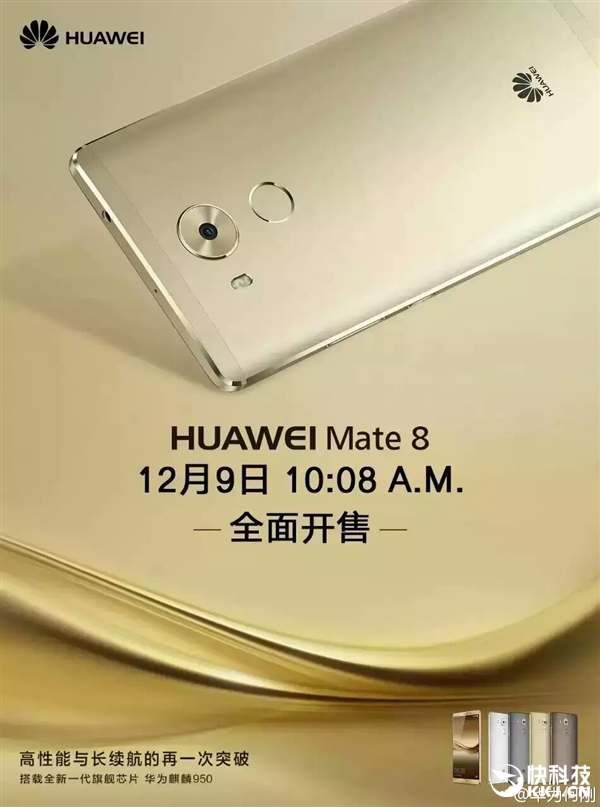 In general, the Mate 8 constitutes Huawei's secret trick up its sleeve against Cupertino's dominance in the Chinese market, since it is a fact that the second biggest Apple iPhone consumer in the world is China.
As far as sales of the former installment go, the Mate 7 managed to mark a 7 million units sold figure, in exactly one year – the phone was launched in October of 2014 -, therefore we don't see why the Mate 8, a notable upgrade to its predecessor, won't attain a better stake of the market.
The competitive concept at hand is part of Huawei's recently initiated tactic, which is to erase the 'cheap phone maker' pigeonhole once and for all, and come up against the front-runners of the field.
A perfect example is the collaboration with Google for the manufacturing of the Nexus 6P phablet. The particular move was substantially conducive to the said pattern, as it is a great way to make waves into the high-end European and US phone market.
As aforementioned, the Mate 8 will currently solely hit the Chinese shelves on December 9th, starting from 2,999 CNY for the 3GB RAM and 32GB internal storage variant, climbing all the way up to a 6,888 CNY premium for the exclusive champagne edition.