Apple Pay has recently gone live in Canada, so we figured it is time to put it head to head against Google's counterpart, Android Pay.
Making mobile payments and transactions has become a trend and for a good reason. Your smartphone can now help you transfer and accept money on the go, or while you're enjoying any other activity that you're doing at the moment.
Interacting with payment and transaction mechanisms has never been easier for all users. And naturally, more than one mobile payment apps have risen, from major companies.
It's worth comparing two of them in particular, the Android Pay coming from Google and the Apple Pay established by the Cupertino giant.
Android Pay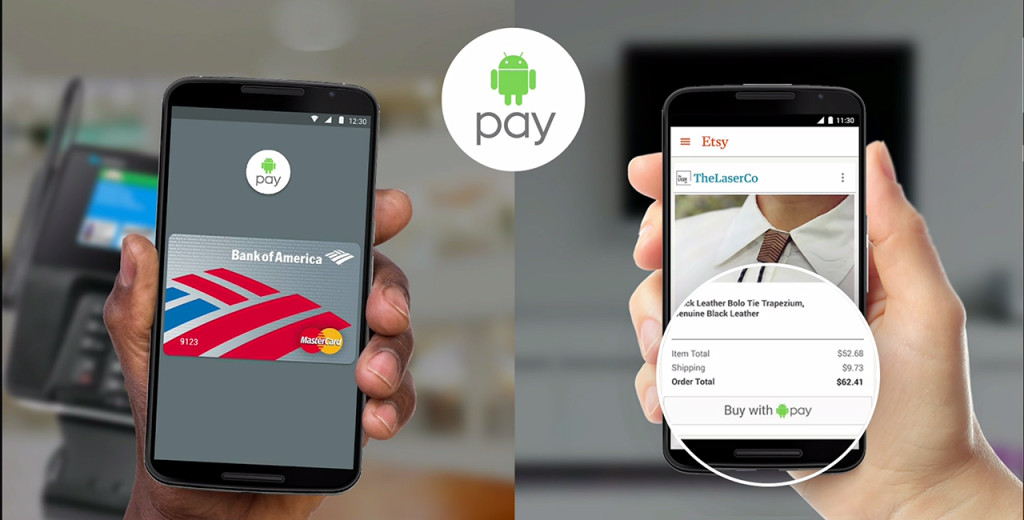 Android Pay is Google's second swing at mobile payments, after the old and gold Google Wallet system.
It can be used to pay for purchases made inside brick-and-mortar stores, apps and websites as well. Google says it has partnered with 700,000 retail locations equipped with NFC-based terminals (Near Field Communication) to transmit payment information between your phone and properly-equipped payment terminals at supporting stores, many of them upgrading to the new equipment thanks to Apple's powers of persuasion.
Some of these stores that will accept Android Pay upon launch are Whole Foods, Mc Donald's and Best Buy, all of which now also support Apple Pay.
It is supported by all NFC-enabled Android devices running Android 4.4 and later and even though it works only in the U.S., you can also use the app from an international variant if you ever find yourself in the States. However, your phones needs to have a secure lock screen for the payment information to be sent securely.
At this point, we need to mention a significant hurdle to the NFC system. NFC terminals represent only an estimated 10 percent of all point-of-sale payment terminals, and NFC-enabled terminals cost a retailer $500 or more. This NFC compatibility requirement naturally limits Apple Pay's retail reach.
Not all banks or card types inside each bank are supported by Android Pay and that may create some short of confusion, so you may want to contact your bank before you get too excited about having full compatibility.
Apple Pay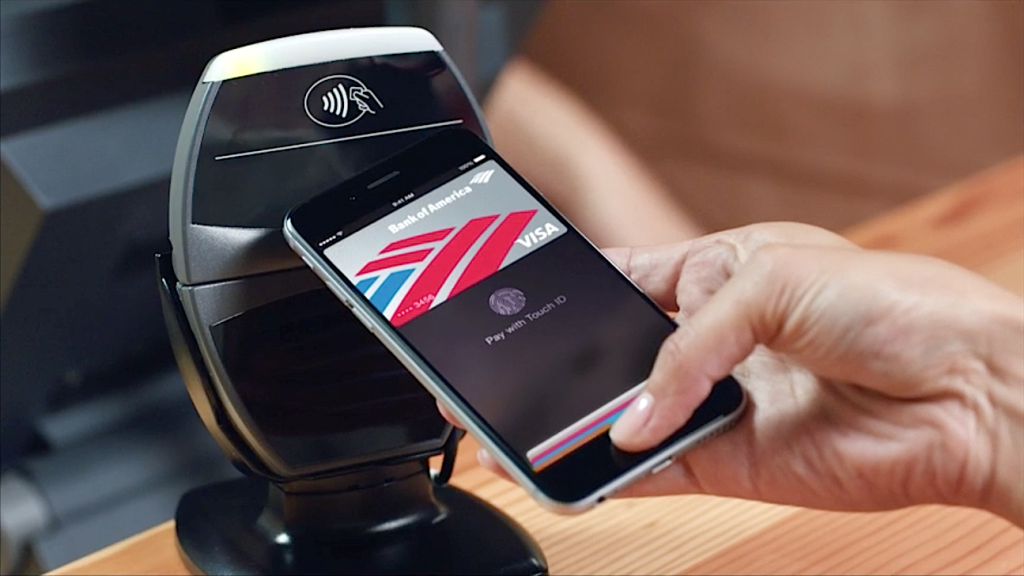 Much like Google's Android Pay, Apple Pay is a proprietary – in this case obviously  iOS based – mobile payment system that only uses NFC technology, which means it can only be used at retailers with NFC-enabled payment terminals. That significantly limits the number of places you can use Apple Pay.
According to Apple itself, the app works in more than 700,000 retail locations, including such prominent chains as Duane Reade, Foot Locker, Panera Bread, Sephora and Whole Foods. Apple Pay also supports more than four dozen apps and online stores, select Marriott International hotels (this summer) and a growing number of Coca-Cola vending machines.
On the bright side, the number of retailer locations supporting Apple Pay is growing fast, up from 220,000 in October, to 700,000 in early March. And as the number of devices and models that support Apple Pay expands, so will the number of retailer locations and probably services and banks.
However, unfortunately, the list is still not big enough to surpass the competition. To read the full list with retailers that accept Apple Pay so far, click here.
On the other hand, the number of financial Institutions that accept Apple Pay could be considered sufficient by many. In fact, more than 2,500 banks and credit card issuers, including Visa, MasterCard, American Express, Bank of America, Barclays, Capital One, Chase, Citi, PNC, TD Bank, U.S. Bank, Wells Fargo. And the number keeps growing as we speak.
Currently, the Apple Pay service is supported by the iPhone 6, 6 Plus, 6S and 6S Plus, as well as the Apple Watch for in-store use, and the iPad Air 2, iPad Pro and iPad Mini 3 and 4, for online purchases. And of course, it goes without saying that each of the Big Four U.S. carriers supports Apple Pay which gives the company more room to expand.
Wrap-up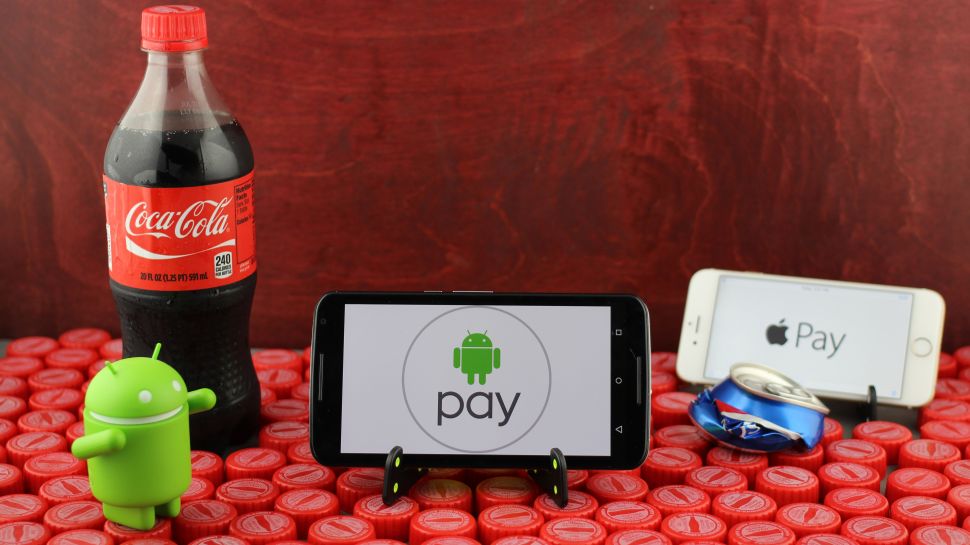 Apple Pay is compatible with the most banks, and Android Pay works with a huge number of smartphones, so it all comes down to whether you're willing to sacrifice your favourite smartphone that – that may not be an iPhone – in order to be a part of Apple's wide network or not. If so, Apple Pay will give you access to a plethora of financial institutions that the Android Pay cannot.
However, Google's current mobile wallet works with almost any smartphone you can think of, so if you are willing to compromise for a shorter list of supported banks and the smartphone you prefer, then go for Android Pay.
Nevertheless, both apps work with the same tap to pay technology pretty much.