Whether it's education, business or financial services artificial intelligence is being blended into various industries. The AI's digital, progressive nature presents students with possibilities for student engagement that cannot yet be found in conventional schooling. AI holds the potential to impel and accelerate the development of new learning frontiers and the production of innovative technologies. In this short piece of article, let us look at the ways in which AI benefits the learning outcome.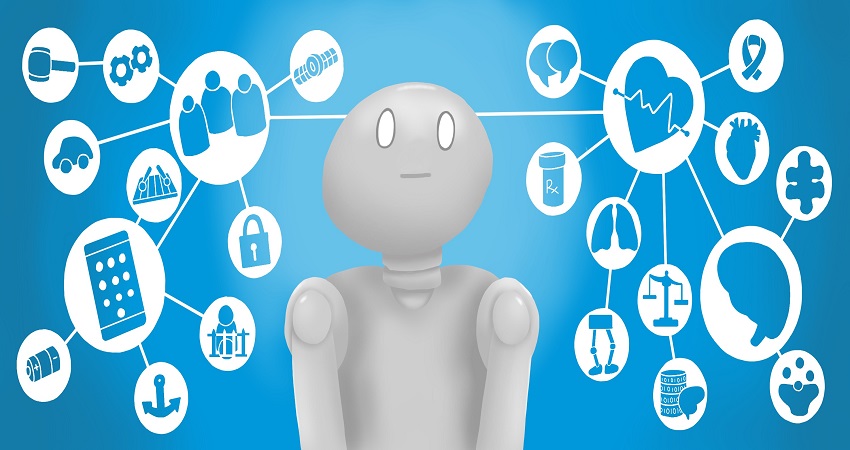 Since an AI can generate digital content with the same degree of grammatical prowess as its human doppelganger, the idea of smart content is trending now. AI can help with extensive data collection and analytics tasks that assist educators to find the most productive classroom and pedagogical management methods for each individual student.
Intelligent Tutoring System
As new devices and technology become more advanced and nuanced, they will possess the ability to capture and track visual, voice and biological data. This will allow AI to leverage these technologies to evaluate complex analytical skills. For instance, AI will be able to observe eye contact of the participants during group discussions on topics such as, let's say the adiabatic process. Now, you might wonder how does this help educators? It allows them to assess their learner's levels of focus and understanding.
AI can create systems that will allow educators to trace the progress of students in their classroom at an individual level. This includes measures such as creativity and innovativeness that have historically been challenging for educators to evaluate
Virtual Learning Environment and Facilitators
An AI can soon replace an actual instructor. At present, there are already virtual human instructors and facilitators that can think and act like humans. A trending technology known as the "touchless technology" allows the virtual instructors to respond and act just the way humans do.
To conclude, as AI is progressing in education and training, there appear to be more reasons to support the idea that both humans and intelligent systems are needed to handle different aspects of learners' scholastic and social competencies. Hence,  AI will not likely replace the human counterparts but will serve as a support system to human experts!
Have a glimpse of how BYJU'S app is changing the way students learn. At BYJU'S, find engaging and interesting content on science topics such as the stress and strain and  Regelation. Subscribe to the BYJU'S YouTube channel to learn about the different concepts in Physics like never before.