Just when you restricted your thoughts of wearables being useful to yourself, a research lab named "Plume Labs" took a step ahead and created a smart device that helps track the pollution level in the air and measures its quality.
This is kind of a Fitbit and mainly behaves as a quality analyzer. This smart wearable device can track the air quality inside or outside, especially, if you are living in a polluted city. The Flow Tracker measures the level of nitrogen dioxide, volatile organic compounds, particulate matter, ozone, humidity, and temperature. For giving it a smart and stylish look, a small leather strap on the top is provided. It can be clipped to the bags, strollers, or bikes.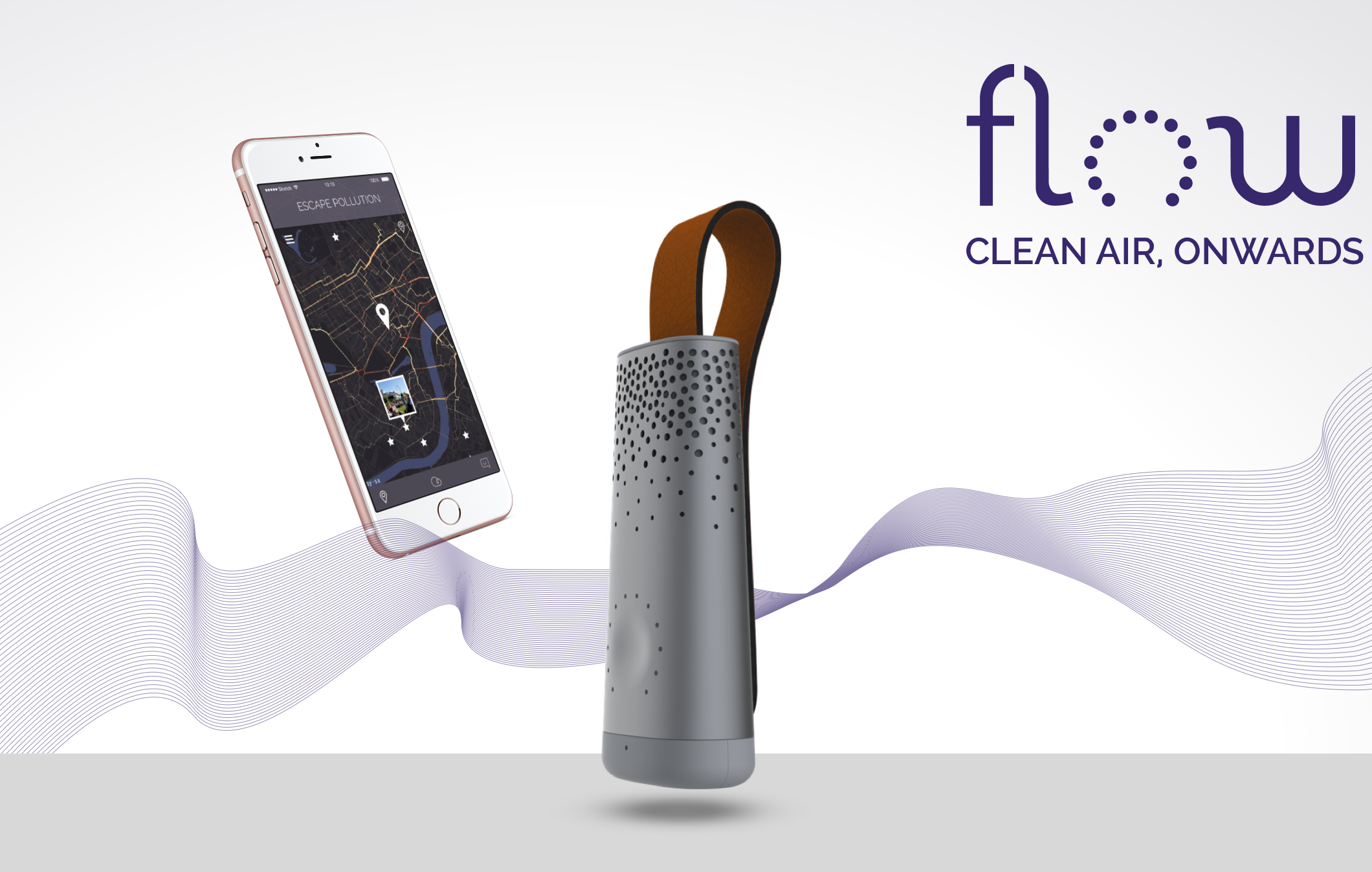 The smart device has 12 LED colors that help find out the pollution level in the air. It also has a touch button that helps you see the air quality data without hooking onto your phone. A 'Bluetooth Low Energy' is a feature that is usually preferred in the tracker system. The pollution and quality data is displayed based on the API given by the company as well as the earlier climatic quality forecast, that is, in short, it works on the machine learning algorithm and the fed in previous multiple information points.
Speaking of pollution, how can we forget about China? It is one of the most polluted countries in the world. Hence, the development of the Flow Tracker can prove to be a boon for the Chinese along with the other public around the world. The lab currently is planning to build live maps of the pollution data obtained in order to check whether there is lump sum of people using the smart device.
Looking at the current pollution scenario, the pollution tracker is set to flourish the air quality control market in the coming few months.
According to the Plume lab, the product is all set to hit the market by the spring of 2017. However, the cost and the percentage of availability have not yet been mentioned.
So friends, get ready to breathe some fresh air as the Flow Tracker is on its way to get commercial.