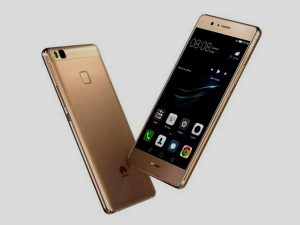 Recently Huawei launched its flagship smartphone P9. The main feature of the phone was a dual camera setup, done by German imaging lead Leica. Let us have a look at the features of this phone.
The price tag of the phone is Rs 39,999. The major feature of the phone is the 12MP dual camera setup by the SUMMARIT lenses from Leica. Additionally, the camera has dual LED flash with 1.25-micron pixel support. The camera gives phenomenal image quality even in low light. The front camera comes with a power of 8MP.
The P9 features a 5.2-inch 4K display of Amoled with a 1080 x 1920 pixel density. The phone has the latest Android 6.0 Marshmallow installed in it along with Emotion UI. The phone is powered by the firm's own 955 octa-core HiSilicon Kirin processor. The smartphone is available in two versions. The first one comes with 3GB of RAM along with 32GB of internal memory and the second comes with 4GB of RAM and 64GB of storage.
Speaking of connectivity, the phone has LTE, 4G, Wi-Fi, 3G, GPS, Bluetooth, USB Type-C, and NFC. The phone also comes with a fingerprint sensor. The device is fueled by a 3,000mAh battery.
Well, we cannot see any fault in the phone accept the price. The cost is off the charts. One will always have more options in a 40K range. Also, the next phone Huawei will also have the same features of dual camera. Let us see what it brings additionally so that it can get more success than the P9.