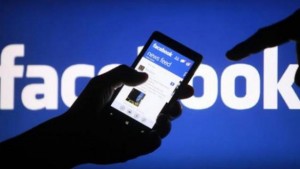 Facebook has announced that the company would not be launching Facebook Moments in Europe due to privacy concerns about the service's facial recognition technology. Moments is a new photo-sharing app that uses facial recognition technology to find your friends in your old pictures. European regulators have stated that users should be able to opt out of having their faces scanned by the facial recognition technology before the service gets the green light in Europe. The Facebook Moments app was launched in the United States this week.
The regulators are concerned about the technology because it scans faces, identifies them, and groups photos of events according to the people in the pictures. According to a report in the Wall Street Journal, the service won't be coming to Europe until Facebook reaches an agreement with its Irish regulator to modify the app. Ireland's Data Protection Commissioner is responsible for ensuring that Facebook's offerings conform with European law. The app does not currently have an opt-in mechanism and it is unlikely to be available in Europe until one is developed. Facebook's head of policy in Europe, Richard Allan, told The Wall Street Journal that there's currently no timeline for Facebook to develop such an option.
European regulators have repeatedly voiced concerns about facial recognition technology. Facebook offered a similar feature using the technology in 2010, but it was turned off two years later after numerous complaints. At the time, Facebook released a statement saying it hoped to reintroduce the feature "once we have agreed an approach on the best way to notify and educate users." Google's Photos app also scans faces so that it can group images by the participants, but that feature is turned off for European users.
Facial recognition technology is also causing controversy in the United States. The Electronic Frontier Foundation released a public statement earlier this week saying, "At a base minimum, people should be able to walk down a public street without fear that companies they've never heard of are tracking their every movement — and identifying them by name — using facial recognition technology.