The number of players in food delivery sector isn't less in the world and Facebook is adding more competition in the market. It seems that Mark Zuckerberg doesn't want its user to leave ever. The social network giant has introduced a new 'Order Food' option for limited locations. Going hand-in-hand with Slice and Delivery.com, some of the food ordering service providers in the United States, the new feature enables the users to place an order from restaurants that are associated with Facebook through the website or mobile app.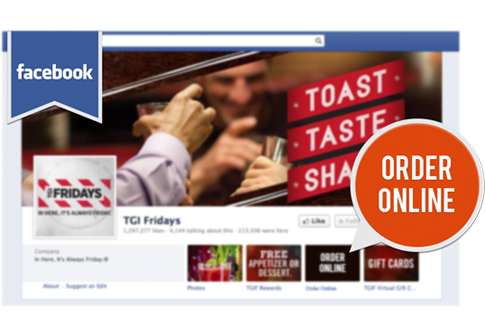 The feature can be found under the hamburger menu and by clicking the menu it displays a list of eating places nearby that deliver food at the doorstep. The uniqueness of the feature is that users don't have to move out of the Facebook app for once; from the order placing to check out, the whole functionality is inbuilt to make it easy for the users.
Referring the previous report, Facebook's new option is a part of the expansion deal that was accomplished with the online food delivery services in October. The new 'Order Food' option basically bridges the gap between the users and delivers one-page supported accessibility to decide what to eat and from where to eat? It delivers a hassle free service for the users, as they don't have to browse through loads of the order-processing pages for check out.
The users those have used this service say that the new feature lets you go through the menus, add to cart, edit cart, suggestions, and payment. Once the order is placed, a notification is sent through email to give the users a glimpse about their ordered cart and estimated time of delivery.
Facebook now doesn't want its users to just stay online but wants to make them busy. The tech giant already has some service providing features such as City Guides, Fundraisers, Discover people, Weather, and others.
For now, the feature is only available in the U.S. for testing. The mass roll-out of this option for other regions and potential areas will take some time.
So let's wait and watch if the new function affects the business of other food delivery startups.