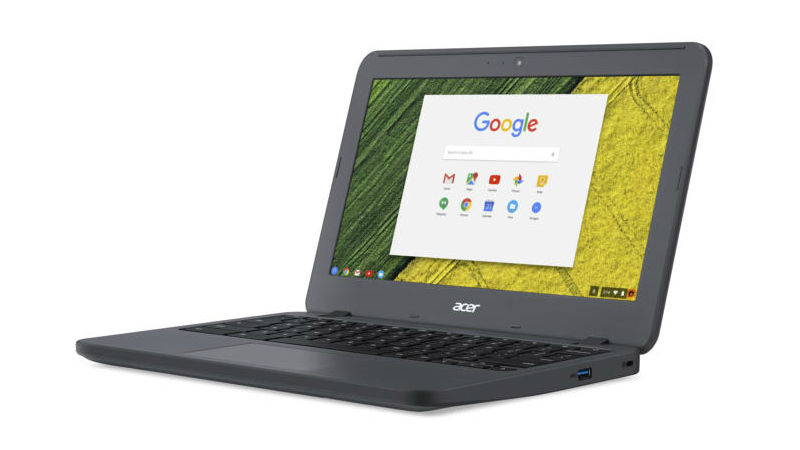 Acer, the Taiwanese multinational giant, recently showcased its device in the CES 2017 held at Lag Vegas. Acer launched its rugged Chromebook 11 N7 in this CES 2017. Let us see if the Chromebook is worth buying or not.
The new Acer Chromebook 11 N7 has an 11.6-inch display along with Gorilla Glass and a pixel resolution of 1366 x 768. Powering the device is Intel Celeron dual-core processor. The device has 32GB of internal storage. The device also has 4GB of RAM.
Speaking of the camera, no details were revealed about the camera for the new Acer Chromebook 11 N7 at CES 2017. At the connectivity end, the device offers various supports such as Bluetooth, Wi-Fi, HDMI port, and USB 3.0 ports.
Moving forward to the operating system, the device offers Chrome OS. Users cannot upgrade it with other OS. The specification of the battery for the new Acer Chromebook 11 N7 has not yet been revealed. The device has a spill resistance that protects the keyboard from water spills up to 330ML.
Well, Acer is not the only one that has launched the Chromebook this year. Against it is the tech giant Samsung that has launched the Chromebook Pro and Chromebook Plus. The competition will be tough and we guess Samsung will win the race. The reason—Samsung's Chromebooks are way too powerful when it comes to specifications. The Acer Chromebook has fewer chances to survive. Let us see what the results will be in the near future. All the best Acer…