BlackBerry has recently announced its first Android smartphone, the Priv, so we put it head to head against Samsung's Galaxy Note 5 to figure out which one is the best for professional users.
The smartphone industry is one of the fastest developing ones due to the intense competition and the disposal of resources which allow a great level of innovation.
And the smartphones themselves, have become over the year a necessary tool, for the average person to assist him in his everyday life even when it comes down to the simplest of the tasks. Most of the users utilize their powerful handsets as gaming consoles or as a constant social network connected device.
However, there is a large proportion of users out there who see those palm-sized computers as a worthy diligent assistant, without which they'd probably be limited to much less resources and tools to use for their job.
So as you can see by now, different needs can lead to a different handset that is the most suitable option for each individual, hence the vast variety of choices to opt for.
This time, it should be exceptionally interesting to put two different phones under the scope, but wearing a businessman's shoes. And, of course, some great options to start with would be BlackBerry's Priv and the Samsung Galaxy Note 5.
On the one hand, BlackBerry is known for providing its customers with powerful phones suited for those who sometimes need to do their job on the go. Combine that with the Android OS that the Priv runs with and you get the definition of a business handset taken to the next level.
On the other hand, the Samsung Galaxy Note 5, is what it is; no further introduction is needed, as even the most irrelevant person to the subject is aware that there's practically nothing that this smartphone can't do. Simply put, if a Note 5 can't do it, then chances are no other smartphone can.
So with no further ado, let's begin to compare our two contestants to see who is better suited to assist a businessman.
Design and Display
Starting with the BlackBerry Priv, we need to mention that is comes with a 5.4-inch AMOLED screen and a resolution of 1440 x 2560 pixels. What would draw your attention is the slide-out QWERTY keyboard that leaves us wondering how an already tall phone will handle the keyboard in full use. Still, it seems a great way to type in all the info you want, without losing a single pixel from what is being displayed on your screen.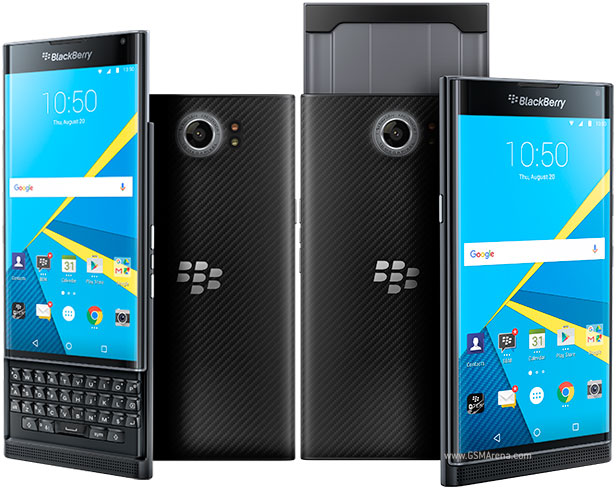 The Note 5, on the other hand, is slightly larger (5.7-inches) and has the same resolution as the Priv, while both phones are equipped with the exact same screen technologies. But there is no physical keyboard, so you might have to share your screen with a virtual one, in order to keep an important note for your job or send an email to seal the deal.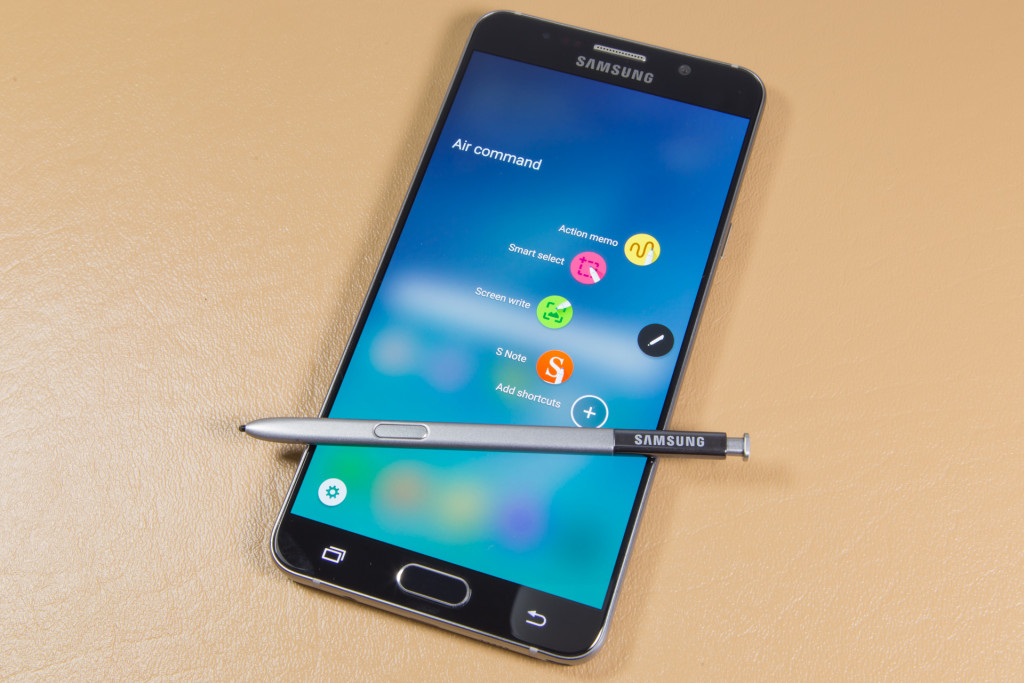 And, of course, don't let the lack of the physical keyboard fool you, as the Note 5 has the popular S Pen Stylus that allows users to perform a variety of tasks much faster and almost with no effort comparing to most other rivals, not to mention the increased accuracy when you're touching your screen.
Performance
When you want to perform heavy tasks on your phone, then you should choose one that can get them done without dying out of battery or overheating after the first couple of hours on the grounds that eventually, this could make you lose money, or even a crazy beneficial deal.
So with that being said, the Priv should not let you down that easy, as it embodies a Qualcomm MSM8992 Snapdragon 808 Dual-core 1.8 GHz Cortex-A57 and quad-core 1.44 GHz Cortex-A53 processor. The specific choice must have been taken considering that the company tried to avoid the overheating issues that come with the Snapdragon 810, which is the newer model.
It may not be the newest one, but it is certainly adequately powerful and it gets better, as it is accompanied by 3GB of RAM and 32 GB of internal space that can be expanded up to 2TB – no it's not a typo. That should be enough to let you store documents, footage, or any type of files that you might need for a presentation of vital importance.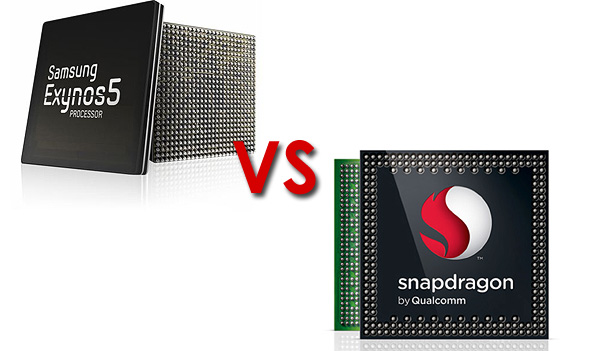 But the contestant on the other corner of the ring will not give up that easy.
In fact, the Note 5 features an Octa-core, 2100 MHz, ARM Cortex-A57 and ARM Cortex-A53, 64-bit processor with an Exynos 7 Octa 7420 system chip. For tha shake of comparison, do note that according to test results from benchmarks, the Exynos 7420 is slightly above the Snapdragon 808, so you should keep that in mind if you're the type who pays attention to all kinds of details.
In addition, the device has a 4GB of RAM and 32GB or 64GB of internal memory, depending on the variant you will go with. It may not be 2TB, but the 4GB of RAM will definitely let you multitask even with more demanding apps and features, so you'll probably be able to get your job done sooner and based on more resources.
Camera
Sometimes, you need to take a picture of a sample you want to send to your partner, boss or customer, so you obviously need the best and clearest shot you can get.
The Priv can help you do that, with its Schneider-Kreuznach optics 18MP rear shooter that comes with a Dual LED Flash. Unfortunately, you can't expect that much from the front 2MP camera; truth be spoken, this one could only be used for a few scrappy selfies at the most.
Samsung's Galaxy Note 5 on the other hand, sports a 16MP primary camera while on the front, you'll find a 5MP one, which should be more than enough to let you participate in a group mobile conference without giving the impression that your office is inside a cave.
Both phones can record videos at a 4K resolution.
Now, while the Priv appears to have a better main camera due to the 2 extra megapixels, keep in mind that MPs are not the only factor that makes the difference when taking a crystal clear picture. In fact, Samsung is generally known for its camera quality and advanced technologies, while the Note 5 certainly comes with a bunch of extra features that are not seen in the Priv, such as the 1/2.6′ sensor size and 1.12 µm pixel size.
Software
Both of our contestants are running with Google's Android operating system (v. 5.1.1). However, they come with a few differences in terms of UI and experience of use.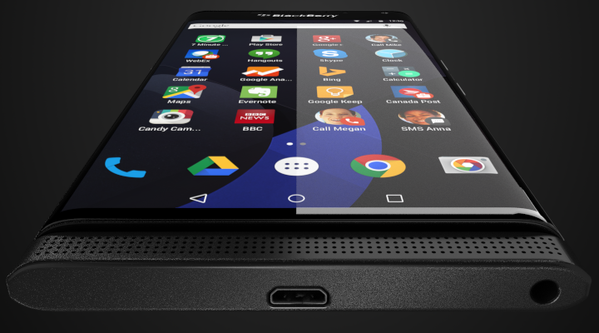 For instance, CEO Chen stated that Priv stands for "privacy" and "privilege". While the company promises top-notch security and privacy, it has not revealed yet how they plan to achieve that. One possible scenario is to add features from the BlackBerry 10 software; such as remote wiping, encryption, and separating work, on top of the Android OS. If that's the case, then the result would be an Android smartphone with excessive security services to keep your sensitive personal data safe from third parties.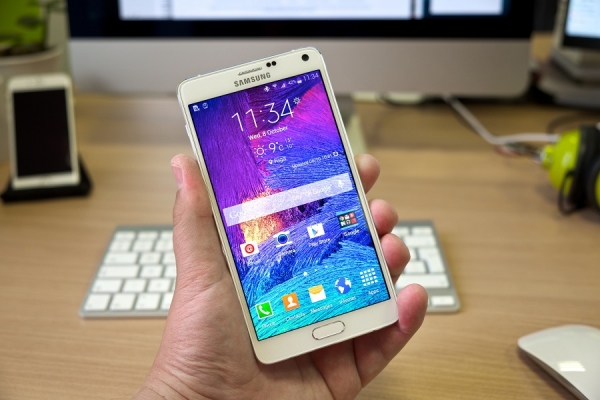 Then we've got the TouchWiz that Samsung uses for most of its smartphones and the Note 5 is no exception. Yet, the company has managed to make a few noticeable modifications here and there, such as new iconography and trimming back unnecessary features and cruft from its interface. Overall, it's still the same TouchWiz as other Samsung smartphones, but just like the S6 Edge+, it's smoother and definitely cleaner.
Battery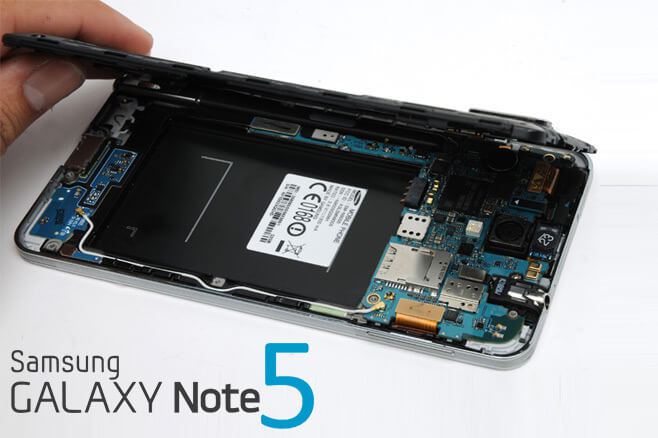 Doing your work with ease is one thing. But being sure that your precious little helper will not run out of battery while you're doing your more precious job is another.
The Priv comes with a 3,410mAh battery which is more than the Note 5's 3,000 non-removable one. And given that BlackBerry's new one and only Android smartphone has a somewhat weaker performance, it will sure outlast its opponent by staying alive for several hours or even a whole day, depending on the intensity of use.
Other factors such as the connectivity and the notifications, appear to be identical, so there's no comparison there. However, it is worth noting that the Note 5 comes with the Samsung Pay, a feature that, according to public belief, is thought to surpass Android's equivalent, the Android Pay that you'll see in the Priv if it is eligible to the Android 6.0 Marshmallow update.
Pricing and availability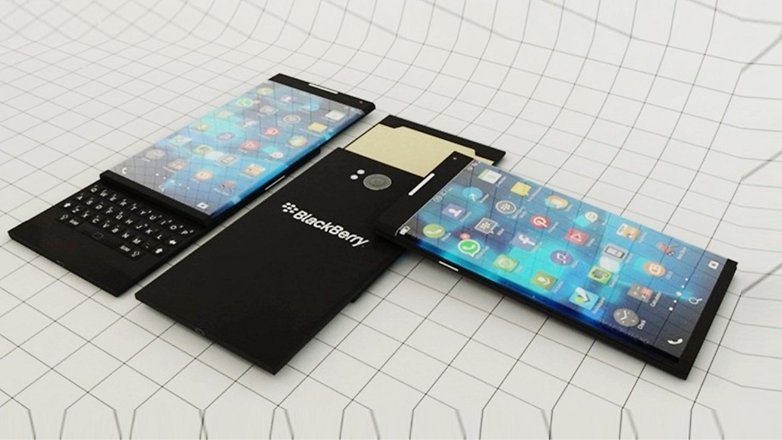 As far as pricing goes, you can find the Note 5 at an average price of $482.71, from the known carriers in US – including a contract – or at a price that moves around $800 unlocked. As for the Priv, the expected price is $700 but last minute changes could and should be expected while its scheduled release date is November 6.
The Verdict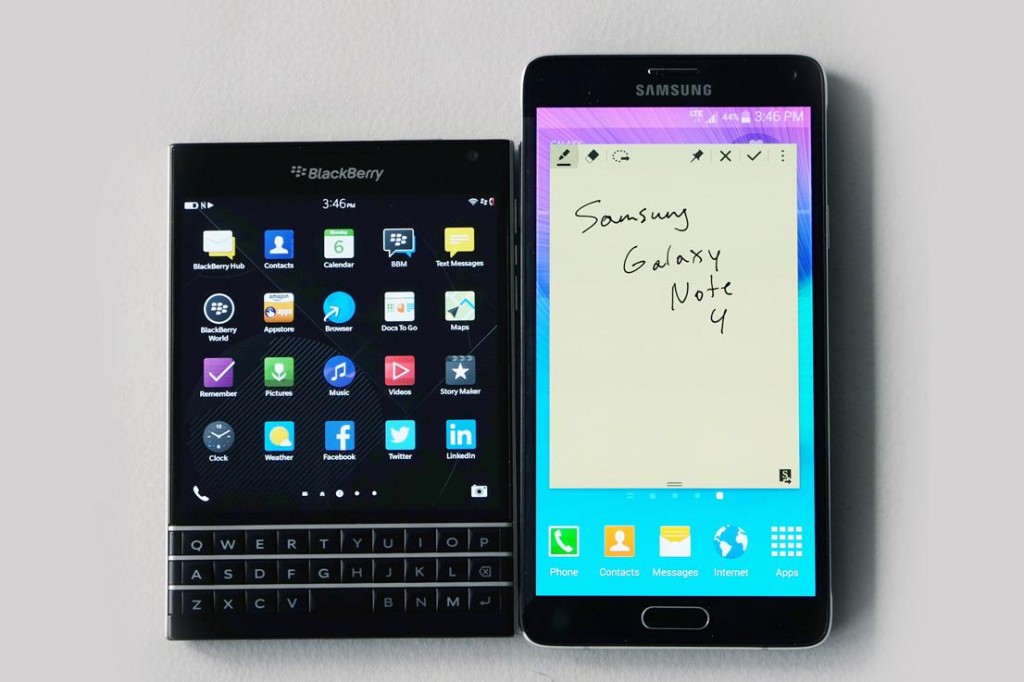 Both are powerful smartphones that can get the job done, whatever this job may be. But if we had to choose one, we'd probably go for the Samsung Galaxy Note 5, as it combines top of the class performance, with the coolest of features and a pretty stylish design that could all turn your tool for work into an all in one device, in no time.
Of course the price may be considerably higher, but to be honest, you get what you pay for and Samsung is leading the industry for quite some time now, while BlackBerry is still striving to get back to the game.
In fact, the latter – once colossal company – used to be known for its peak security on all of its devices. However its extended absence from the industry leaves room for questioning whether the same still applies in the present. In other words, BlackBerry has a long way to go before it reaches again its previous glory that came predominantly thanks to its strong security features.
Which one of the two would you choose as a businessman? Let us know in the comments below!