BlackBerry has recently launched its first Android smartphone, the BlackBerry Priv, so we put it head to head against Apple's iPhone 6S Plus phablet to figure out which one is the best for professional users.
Comparing devices, can sometimes turn out to be a hard-to-do process that could eventually save you from a miss-fitting decision that could also cost you extra money.
But in the case of professional users, comparing the best options you have available is an essential step into the process of choosing a valuable tool that can respond to your high requirements, especially when it comes to hard work.
And of course, if you're a businessman, then there's a whole other series of features that you're looking for specifically, so such a comparison should be written from an alternative point of view.
With that being said, let's put the BlackBerry Priv and the iPhone 6S Plus head to head in terms of professional use performance and find out which is the best option for an entrepreneur.
Design and Display
The Priv has been designed according to the companies all time standards, which obviously include a QWERTY keyboard. This time the keyboard is a slide-out affair that's hidden below an AMOLED 5.4-inch curved screen, rocking a resolution of 1440 x 2560 pixels.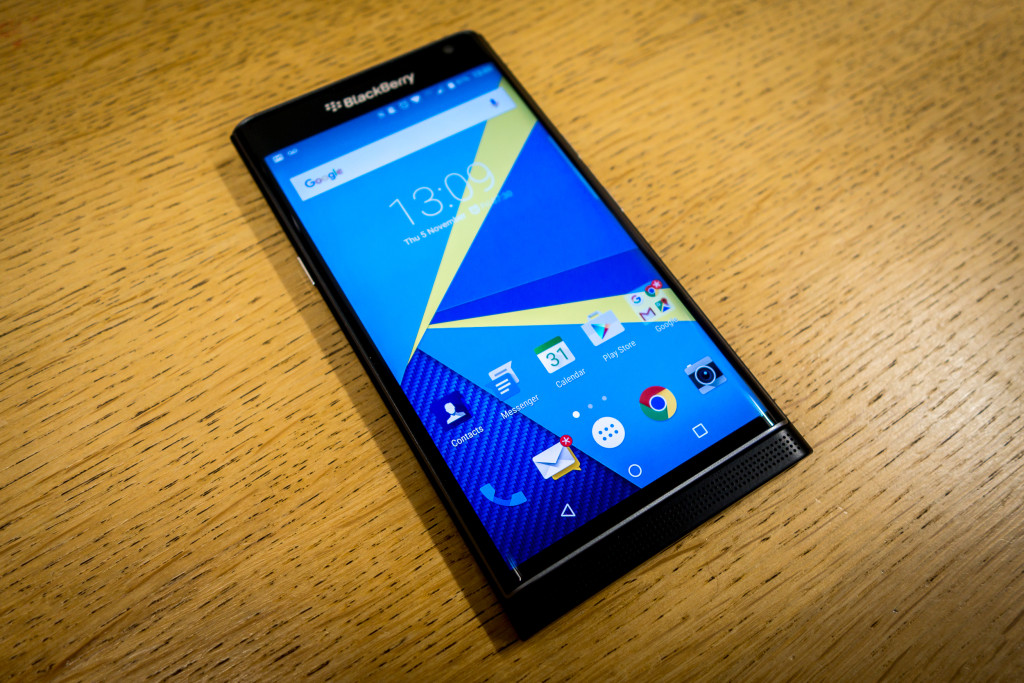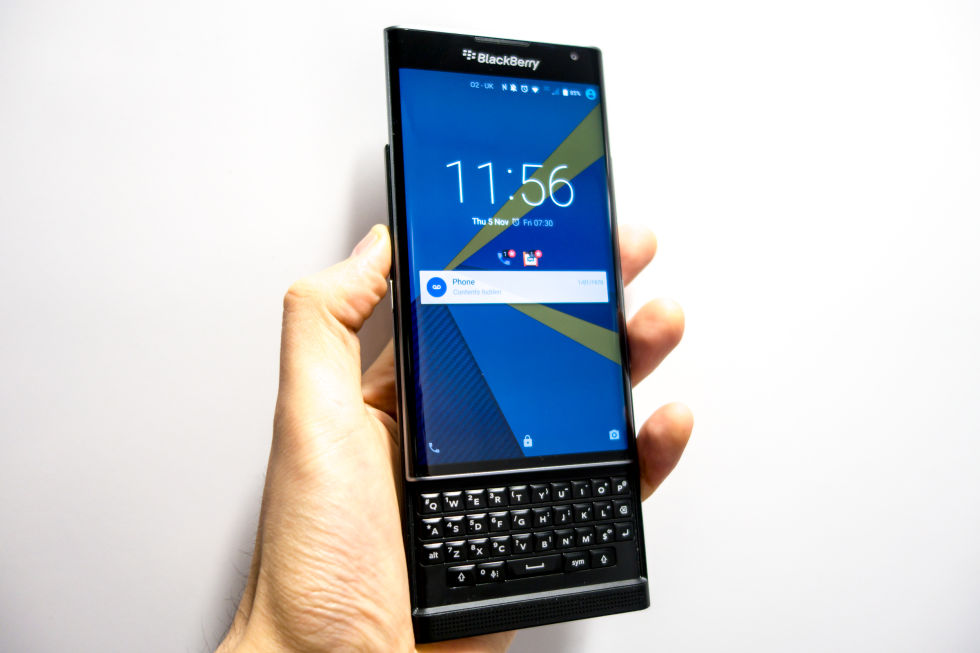 It is quite useful when you need to type in without losing a single pixel from your screen, but it does add some bulk and weight to the device – 9.4 mm thick and weighs 192 g – so it could become a bit hefty to use while you're on the move.
So the company's flashback to the slide type handset is kind of risky, but at this point, perhaps that is what BlackBerry needs in order to make the dynamic come back it's been after for quite some time now.
Besides, the curved shape balances things a little, as it adds a more compact look, something that Apple could not achieve with the iPhone 6S Plus.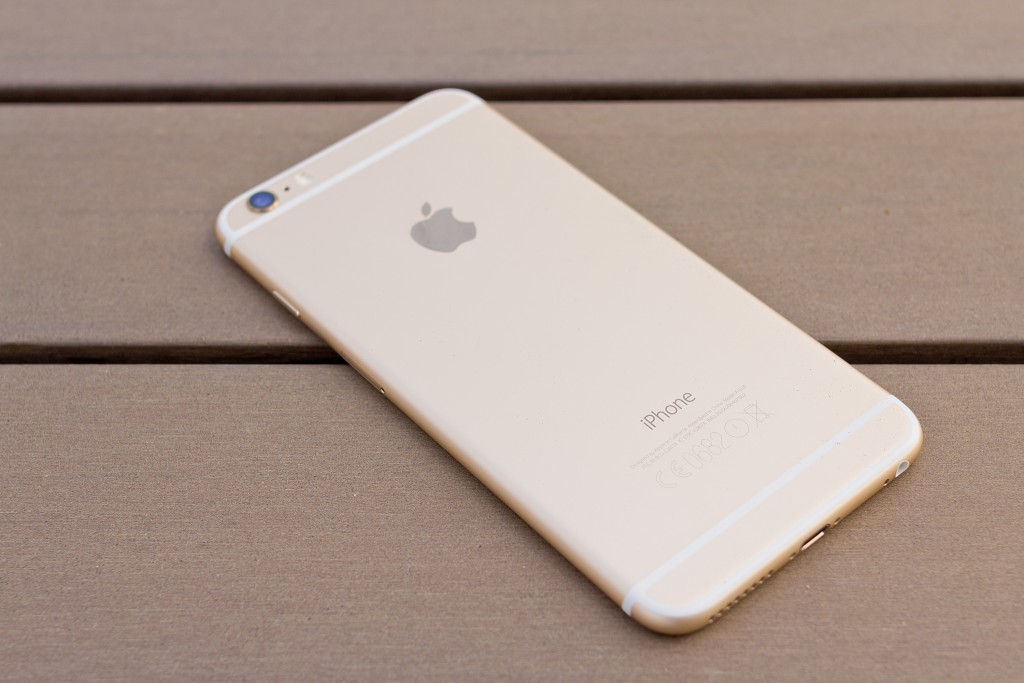 In general, the 6S Plus looks a lot like last year's iPhone 6 in terms of design and shape. It also sports an aluminium body, plastic antenna bands and curved sides. The last detail has become Apple's stamp feature by now, so it may not strike as an innovative new design, but at least it helps preserve the class and elegance that the American firm has built for itself and all of its iPhone generations.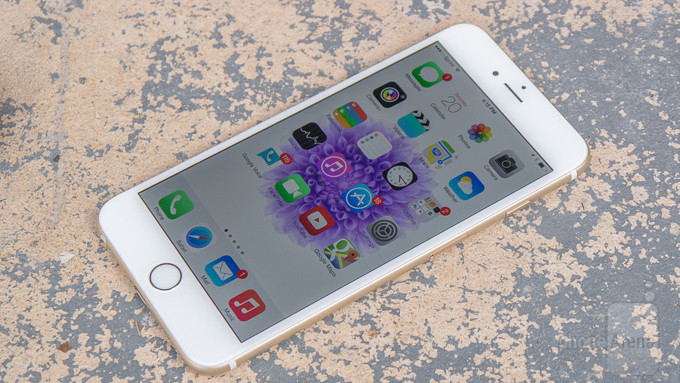 What's worth mentioning about this smartphone in particular, is that due to last year's global fuss about the bending body, the company decided to use Series 7000 Aluminium, which is considerably stronger than the former material. As for the display, the 6S Plus has a 5.5-inch IPS LCD screen and a 1080 x 1920 resolution.
The drawback is that the screen to body ratio accounts for 67.91% (roughly 4% less than the Priv), which for a smartphone featuring a 5.5-inch form factor could mean that it's not appropriate for every size of hand, or use with one hand. The latter one is often required by professional users who need to multitask.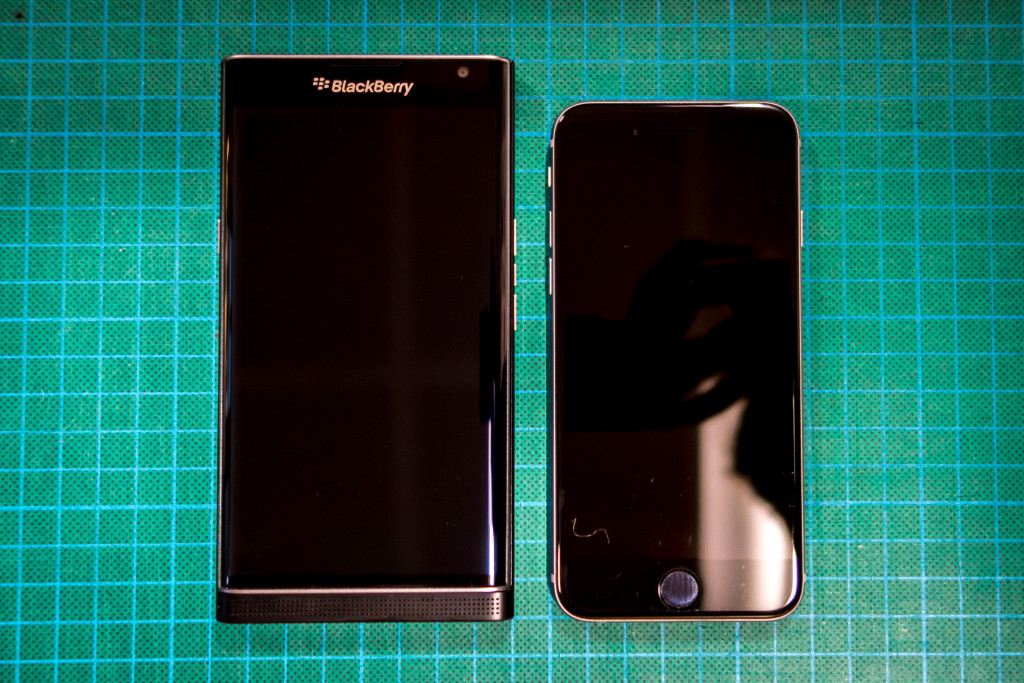 Performance
BlackBerry's first Android smartphone has a Qualcomm Snapdragon 808 installed in it, with a Dual-core 1.8GHz Cortex-A5, and quad-core 1.44 GHz Cortex-A53. It has not been disclosed yet whether the chipset mentioned above is based on a 64bit architecture, but it still seems pretty powerful.
And it gets more powerful if you combine that with a 3GB RAM and 32GB of internal memory that can be expanded up to 2TB; yes, you read that right.
So in total performance, you should be able to undertake even the most demanding tasks and store a plethora of crucial files and documents.
In comparison, the iPhone 6S Plus features a new in-house 64-bit architecture A9 chip. The company stated that this processor is 80% faster than the previous one, and 90% faster in terms of graphic processing. In addition, further information about the RAM may have not been officially disclosed by Apple, but iFixit supports that the 6S Plus has a 2GB RAM and comes in three different storage options: 16GB, 24GB and 128GB.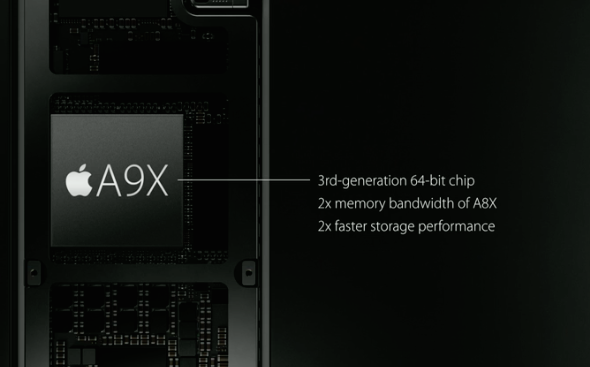 MUST READ: Apple will pay $234 million after losing patent dispute to the University of Wisconsin
For the sake of comparison, note that between the two processors found on each handset, the A9 provides improved performance over the Snapdragon 808, thanks to Apple's high-end architecture and design patent.
Camera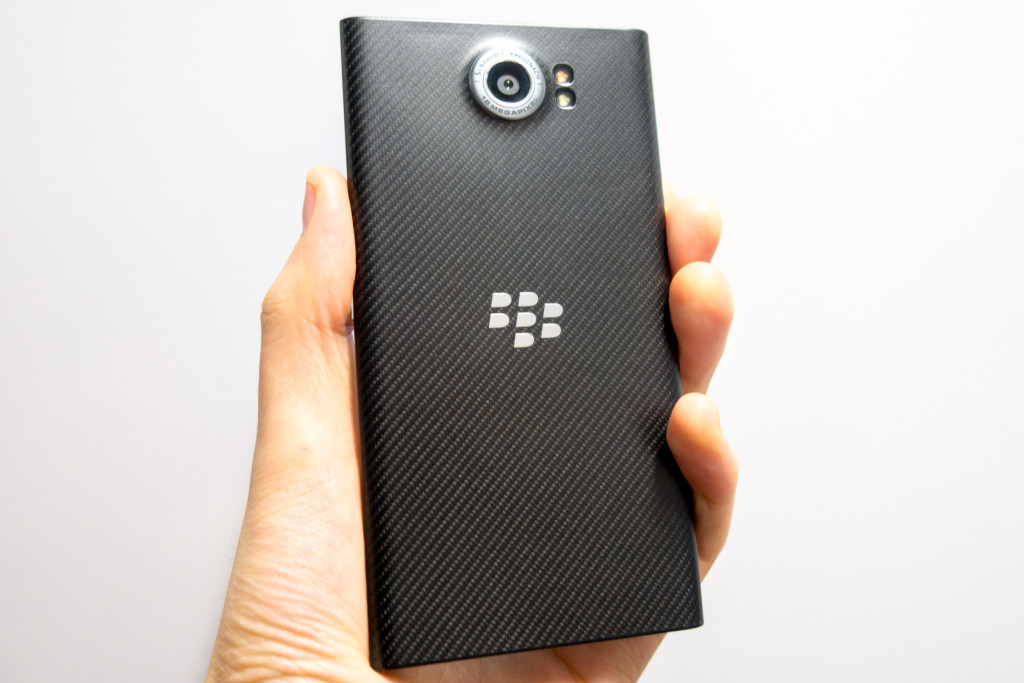 Using your smartphone as a high-end camera when needed can be life-saving. That is why the BlackBerry Priv sports an 18MP rear camera with a Dual LED Flash, 4K video recording and a 2MP secondary one.
Truth be spoken – or at this case written – it feels like the company could have given up a few megapixels from the primary camera found on the back, in order to balance the difference between the two shooters.
Other than that, one can notice a bunch of useful features and shooting modes, including High Dynamic Range mode (HDR), Frames, Face detection, and Autofocus.
On the other side of the ring, Apple's iPhone 6S Plus features a 12MP primary camera and 5MP front facing one. The numbers may not impress you after having read the Priv's detailed camera specs, but please note that the final result from a picture depends predominantly from the technology used, rather than the raw power of the megapixels.
With that being said, let's rewind a bit and mention the camera technology used on the 6S Plus.
The main shooter has a camera sensor size of 1/3'' and 29mm focal length while it embodies numerous features and shooting modes that can enhance the picture you just took in a unique way. Some of those features are the Sapphire crystal lens cover, the Self-timer and the Back-illuminated sensor (BSI).
So it all comes down to whether you prefer 6 extra megapixels over a more advanced and sophisticated technology that can manipulate a picture in order to give you the most beautiful and easy on the eye result.
Software
The BlackBerry Priv has made a lot fuss upon its announcement duly to the Android OS that it will run with, making it the first Android smartphone for the specific company, an idea introduced by CEO John Chen.
Formerly, BlackBerry had been using its home-brewed BlackBerry 10 OS, an operating system that was meant to represent the well-known and respected security and privacy that the firm provides. However, it comes with a lack of apps, low adoption rates and a poor surrounding ecosystem, so the Priv will now be pre-loaded with Android 5.1.1 Lollipop.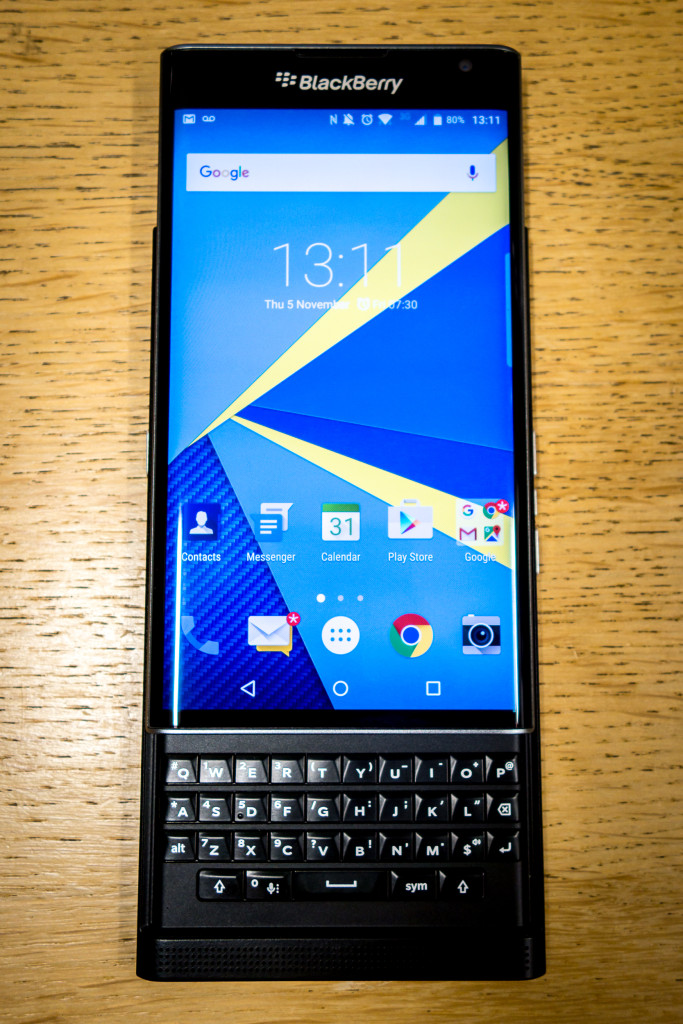 At this point, it is worth noting that Android OS is open source, which means that the software code is publically available, and thus it is vulnerable.
Of course, BlackBerry could not let this put its name at stake – let's not forget that the company made a name for its highly effective security services. The Canadian phone maker flaunts about the device's privacy capabilities -hence the moniker Priv- as it has included a selection of security-related apps as well. One of them lets the user know to what degree each app has access to its personal info and location.
The company has also confirmed that the handset will be eligible to the Android 6.0 Marshmallow update.
Apple's iPhone 6S Plus on the other hand, runs with the new iOS 9, which is now upgradeable to the 9.1 version, featuring a variety of upgrades to iOS 8, as well as Apple Music streaming service.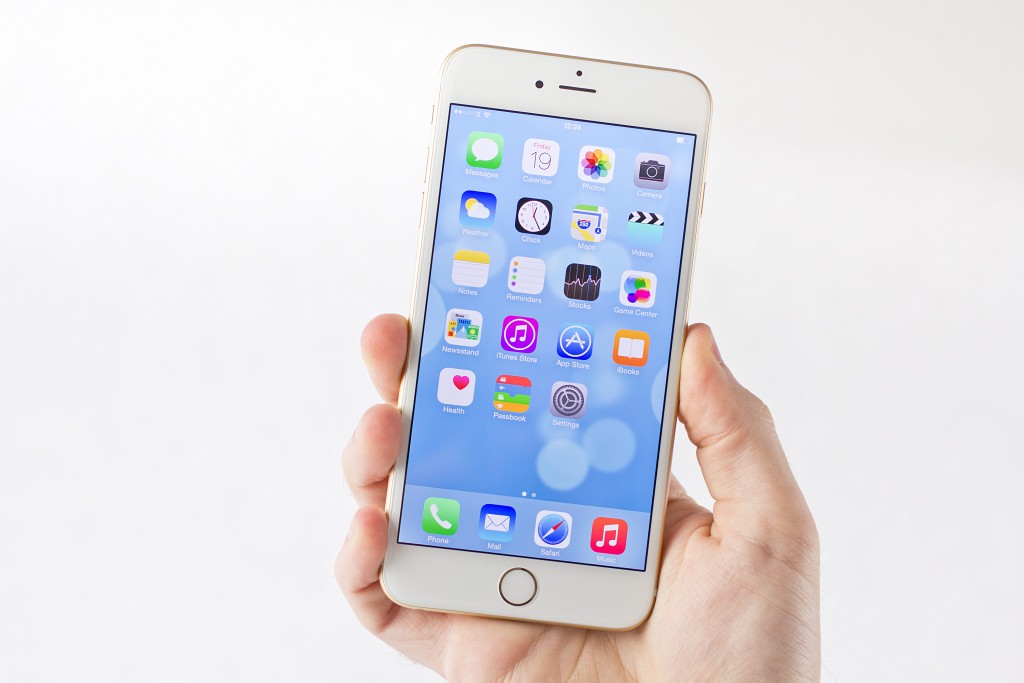 MUST READ: How to Jailbreak Apple iPhone on iOS 9.1 Release Date rumors
Admittedly, the iOS operating system is much more user-friendly than Google's Android, so it could better help a businessman who would probably need to use the software at its full capabilities.
Yet, in this case, we also need to take under consideration that the Android found on Priv is more security-oriented, so ultimately it comes down to whether you are willing to trade ease of use for extra security and vice versa.
Battery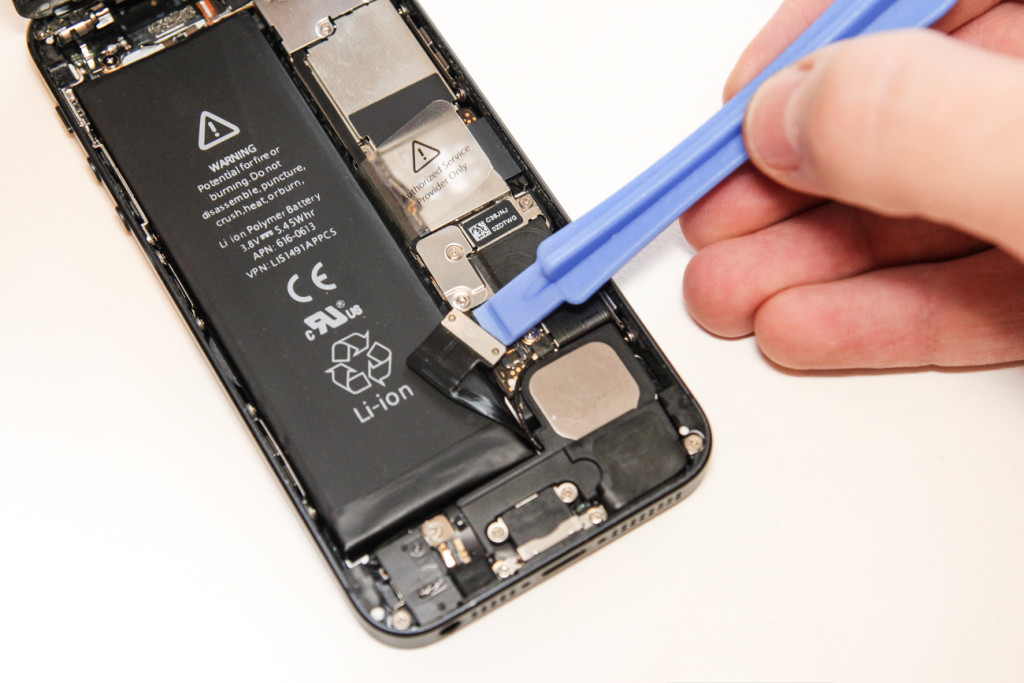 The Priv comes with a Li-Ion 3410 mAh battery, which is a lot more than the 6S Plus's 2,750 one.
And while Apple promises that this will allow 14 hours of 3G talk-time, and 10 hours of internet usage, the difference still probably doesn't cover the Priv's battery life which, given the components it embodies, should be more than 18-20 hours of 3G talk time.
The two devices sport a non-removable battery, a fact that should count as a con for both.
Price & Availability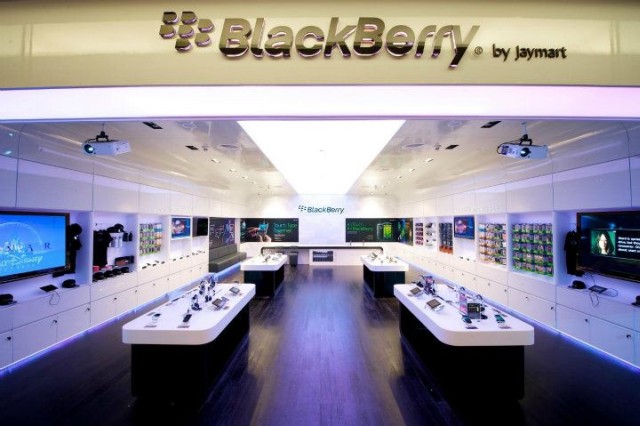 Blackberry Priv pre-orders have just started in the US and UK, with shipping dates estimated to take place a few days ahead of Christmas holidays.
A global roll-out is still a possibility, but will depend on the phone's success for the most part. The Priv will set you back US$699 unlocked while its is currently exclusive to AT&T's network in the States.
The iPhone 6S Plus, on the other hand, is available for $619, $699, and $789 off-contract for 16 GB, 64 GB, and 128 GB variants, respectively.
The Verdict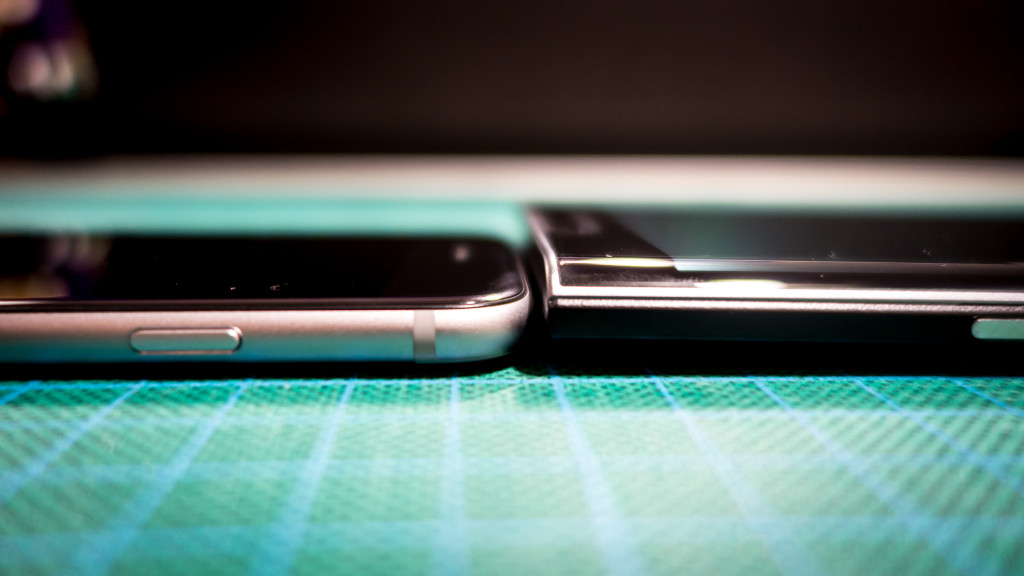 Both contestants are top of the class performers and qualified for professional use. However, since only one can be a winner, that should be the BlackBerry Priv, thanks to its extra promising security.
Another reason to go with the Priv is the QWERTY keyboard, especially if you are the pre-iPhone era nostalgic type of user.
Would you go with the iPhone 6S Plus instead? Let us know in the comments below.