Are you fed up of spending your internet just for listening tracks and for each time even if you listen to the same song that you have listened earlier, you have to again use your internet. Many people are just wasting their valuable internet in streaming songs. But they might be not knowing about some of the apps which will provide them music tracks with any internet connection. There are several apps that will save the music once you listened to it and after that, you need to not waste even a byte on that song.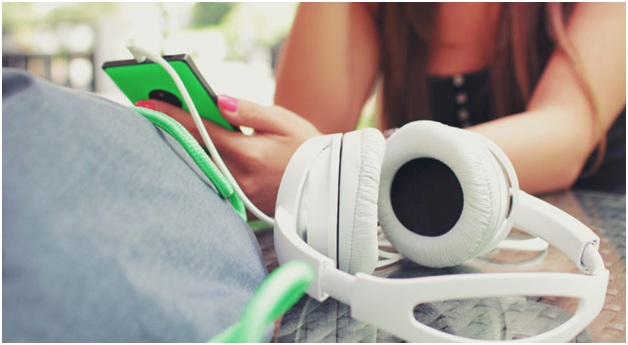 Some annoying music apps are like that you have downloaded them from the store by spending over 100 mbs and then you will receive one small message that you need an active internet connection to play songs, How frustrating is that. So you need not worry today we are providing you the top 5 best free Music without wifi apps that work with Wi-Fi. So let's begin with our list.
The most trending app from the google that allows you to listen to offline music and this app doesn't require any active internet connection or any Wi-Fi connection. There is no need to install the app as many of smartphone have this app in their pre-installed apps. This application supports almost all the Android based device which has Android version KitKat or above.
Soundcloud is one the best offline music app for the Smartphone users. It is easily available on the play store and you have to install it. This app will save the song for further listing. It is an automatic procedure and you need to enable anything to save the track. You will get a suggestion for songs on the basis of what you have listened earlier.
Another free of cost music app to listen to offline Garba songs. This app will allow you to the unlimited tracks that are available online whereas it will also allow you to save them and another privilege that it provides is that you can access to songs which are in the PC if you have installed Spotify app in your Computer. You will regularly light updates from the developer so that you experience can become more pleasant.
Another amazing app for those who love to listen to new tracks. You just have to listen to the new track with active internet then automatically this app will save it for you. Napster gets their database updated every week so that it can cover newly released tracks. This app can be downloaded from play store and it is a safe app for kids as it has kid mode too.
The last but not the least we have several other choices also but we have to decide to create a top 5 list only. Deezer music app is very light and it is very user- friendly. You can listen to any music from anywhere and you have the access to take them offline so that you can listen then whenever you have no active internet connectivity.  This application is also available on play store and you can enjoy to infinite tracks by downloading it