Asus revealed its newest convertible laptop a few days back, the Acer Aspire R14, which is supposed to confront Apple's counterpart, the 13-inch MacBook Air 2015. We put the two devices head to head to figure which one is the best.
Choices never end in the tech industry's market. With all companies trying to keep up with the competition and claim their place on the shelves of each store, new products make their appearance every now and then.
And every time, the same question goes: which one is better among a few others? So taking it one step at a time, for now let's take a deeper look between two close rivals in this, the Asus Aspire R14 vs Apple MacBook Air (13-Inch, Early 2015) comparison.
Design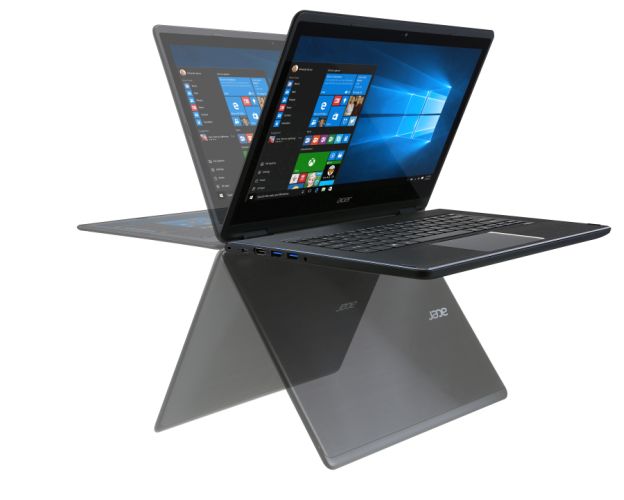 As we've mentioned before, the Aspire R14 looks like a traditional laptop, especially when it's closed. The hinge offers the perfect amount of resistance, being easy enough to maneuver, but firm enough to hold in place when using touch controls on the screen. It can be used as a Notebook, Tent, Pad, or Display mode.
The plastic casing's aluminum looks give Acer's device an elegant appearance while the build is overall satisfactory. But we do have to mention one drawback, which is the screen's weight (4.85 pounds). It can be kind of tough to use for an extended period of time, especially if you're trying to hold it only with one hand.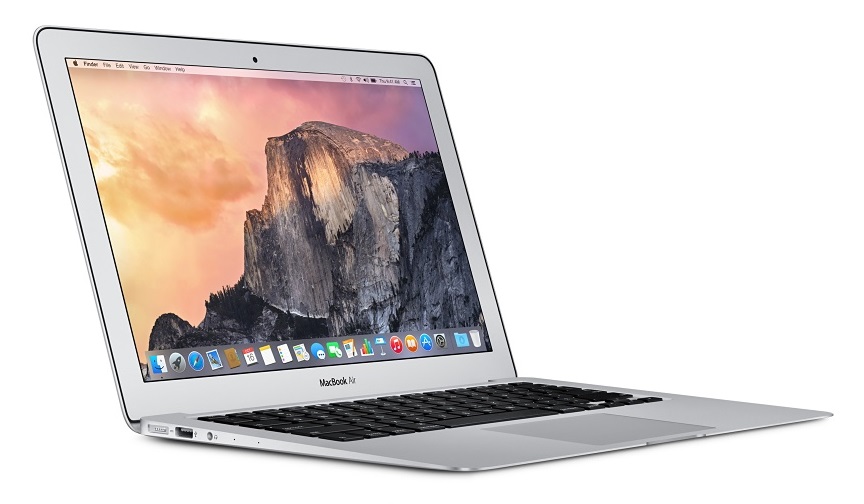 Apple's newest MacBook Air, on the other hand, has nothing new to offer to the eye that we haven't seen already in its predecessors. Simply put, the looks are the same. Although to be fair, Apple may not be known for making a lot of changes on its new additions, but it doesn't seem to affect the sales, so why change their strategy? What really changes can be found under the hood, but we'll get there later on.
Display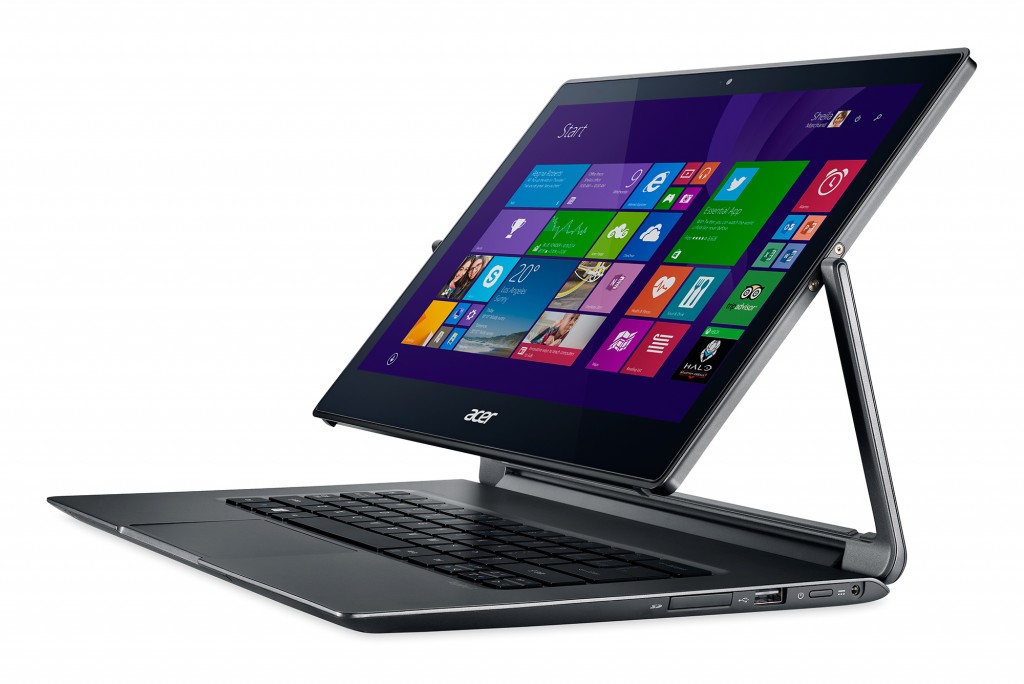 Again, as mentioned before, Acer's Aspire R14 has a 14-inch 16:9 TN screen from AU Optronics. It provides a fair resolution but still lags behind its rivals with this model type and a resolution of 1366×768 pixels since they use a higher quality IPS screen with a Full HD resolution.
In the meantime, the MacBook Air (13-inch 2015) has reportedly let some customers unsatisfied due to its boost of resolution which was lower than expected. And to be honest, this is partially true, considering that the resolution is capped at 1440 x 900 pixels. Apple claims that this one is a great option for gamers on the move, so logic says that it should also have a better display to support the company's claim. Although, the firm touts the Intel 6000 Graphics in the 2015 Air as better than ever, there are only marginal gains, at the least, over last year's model.
Performance
Asus's Aspire R14 comes with an Intel Core i5-4210U, 8GB of RAM and 1TB of internal memory while it also sports a dedicated Nvidia GeForce 820M which means that there is enough power for most office and multimedia applications. As for Intel's Core i5-4210U, it has a clock rate of 1.7 GHz, but it can be increased up to a maximum of 2.7 GHz via Turbo mode. For a convertible laptop, it makes a decent first impression.
The 2015 13-inch MacBook Air moves along the same lines with a fifth generation Intel Dual Core i5-5250U, but this won't make a lot of difference when it comes to application performance, especially for the usual tasks that all laptops from the MacBook series are used for. The processor clocks at 1.6 GHz but can also go all the way up to 2.7Ghz, thanks to the Turbo Boost, while it runs with 4GB of RAM and 128GB or 256GB of internal storage, according to the variant you choose. For the record, the company mentions that the processor is "Configurable to 2.2GHz dual-core Intel Core i7 (Turbo Boost up to 3.2GHz) with 4MB shared L3 cache." As for the graphics, the laptop uses an Intel HD Graphics 6000 so you can get a pretty good idea of the above statement concerning its poor resolution.
Operating System
Comparing two operating systems to see which one is the best is wrong and practically impossible. What would make more sense would be to compare them in order to find out which one suits the user best. So we basically have to compare Windows 10 (Aspire R14) with the OS X Yosemite (MacBook Air 13inch 2015.)
You'd be surprised to know that those two operating systems show more similarities than any other OS between the two companies. Both are engineered to take full advantage of your devices and are intuitive and easy to use.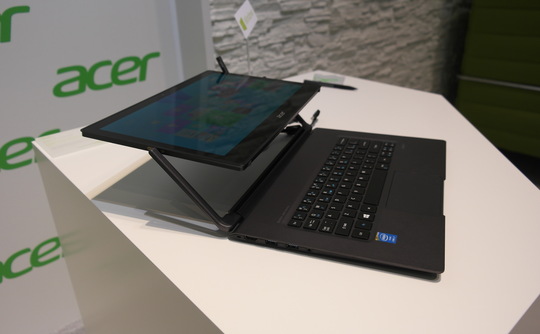 But that is not really any help at all, is it? What we need to know is the differences. That's how we're going to choose between the two.
So to make a long story short, Windows 10 is friendlier towards less experienced users as it has a considerable level of control over your device. Moreover, Windows is a more international piece of software compared to Mac, meaning that a much wider variety of programs, as well as devices, are available and work better on it.
OS X Yosemite looks smoother with a larger number of built-in apps such as iBooks, Keynotes, FaceTime etc., though Mac OS X in general is useful only when the user is surrounded by a larger Apple ecosystem, such as iPods, iPhones and iPads. If you don't own any of those and are not planning to pick one up in the near future, then the Air should not be your choice.
Battery
That's probably the easiest part of the comparison.
Acer equips its Aspire R14 with a 4-cell lithium-ion battery that has a capacity of 53.4 Wh. According to the manufacturer's specs, the battery is to last up to 7.5 hours.
However, that's practically nothing compared to the new MacBook Air.  On the Laptop Mag Battery Test (Web surfing at 100 nits of brightness), the laptop lasted an epic 14 hours. That's 2 hours longer than Apple's claim as well as last year's Air.
Price
The Acer Aspire R14 is available from Acer starting at $569.99, and from Amazon for $584.75, whereas the Air's combination of class-leading battery life and fast performance – faster than its predecessors – has been calculated to worth $999, or $950 from Amazon -base-line model.
The Verdict
Considering that the two laptops are quite close, it ends up being a matter of budget and personal preference – for instance if you are an Apple fan then you've probably already made your mind.
The most important points to take under consideration before purchasing either of the two however, would be the ways of use and of course the operating system. So do your homework and happy buying.