Leaked images of Apple iPhone 7 Plus shows the presence of iPad Pro-like Smart Connectors in the upcoming smartphone. The iPhone 7 Plus is also seen donning a dual camera set-up, as well as the mute switch is absent on the phone.
Additionally, some images of Apple iPhone 7 have also leaked showing the 4.7-inch handset from two different angles. The phone seems to be assembled completely with the metallic apple logo already fitted to it.
Unlike its big brother, the phone does not appear to come with smart connectors, nor dual camera lens. Although the volume and power buttons along with the mute switch are present as usual, the images can't confirm the presence of a headphone jack.
The 5.5-inch iPhone 7 Plus images show distinctive triple holes at the bottom of the phone's backside. These look similar to the Smart Connector present on the Apple iPad Pro.
In the iPad Pro, the connector functions in connecting accessories like keyboards supplying power and also transferring data to those accessories. Although, the specific function of the Smart Connector in iPhone 7 Plus is unknown.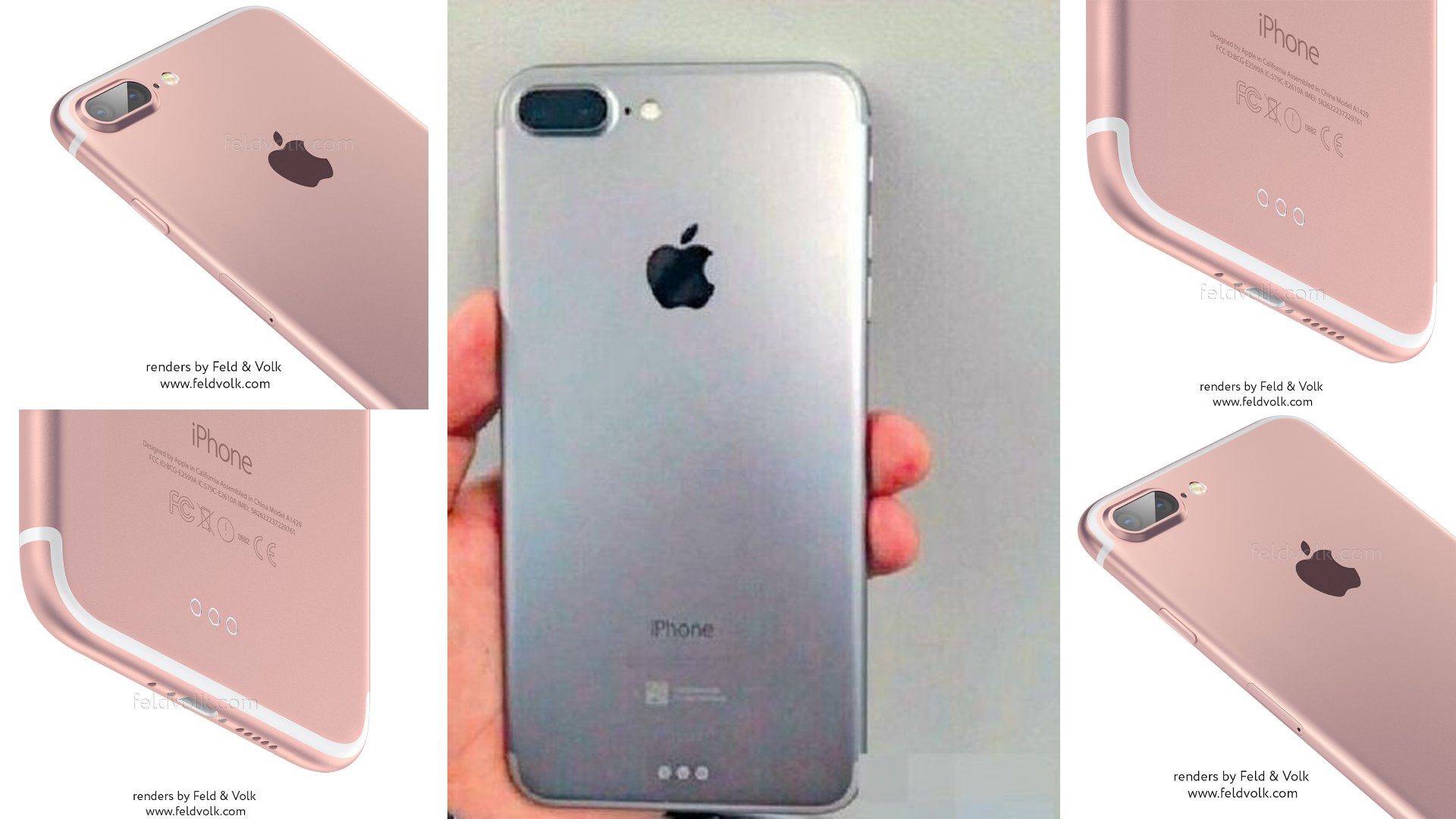 There have been several speculations about the credibility of a Smart Connector in the smartphone. Several rumors claimed that the plan to include Smart Connector in iPhone 7 Plus is part of an idea already shared by Apple. Third-party case manufacturers have further complicated the already conflicting situation.
The front view shows a near completely assembled smartphone with Apple's conventional home button with Touch ID. The home button appears to be a physically clickable one opposing the speculated flush touch button, which might appear on the tenth Apple iPhone along with an OLED display in the next year.
The 5.5-inch handset seems to be missing the traditional mute button which Apple usually places right beside the volume keys. The presence of a headphone jack can't also be confirmed due to the angled photographs.
Apple is anticipated to launch both the smartphones in the Autumn. The upcoming iPhones are presumed to feature a more powerful A10 processors designed by Apple, enhanced waterproofing, base storage of 32 GB and a faster LTE support.