CUPERTINO, CA- Apple Inc. (NASDAQ: APPL) Three days ago, Apple held its annual September event where it revealed the new generation of the much-anticipated iPhone and iPad line-up.
Both devices were not that big of a surprise since the numerous leaks that had been surfacing throughout the summer betrayed every single detail about the then-upcoming devices.
When it comes to the iPhone 6S though, even if we did not know a single thing about it, would we still be impressed?
From my perspective, no, because regardless if we were handed with plenty of pre-release info or not, we already knew how the iPhone 6S would look like and where it would best compared to last year's model.
Do not get me wrong here, the iPhone 6S is overall a magnificent device, but it is value for money only when compared to the right iPhone(s).
Like every year, though, a large proportion of Apple's dedicated customer base is considering upgrading to the latest model, and they ask themselves, is it worth it? Well, let's make the breakdown.
What does the "S" in 6S stand for?
Apple's 2015 iPhone belongs to the 'S' point in the cycle. The S devices, established back in 2009 with the launch of the 3Gs, primarily constitute an internal upgrade of last year's smartphone. I know, it sounds outrageous and a complete waste of money, but trust me, it worked in the past swell – and still does.
In fact, the two iPhones that I have ever bought were actual "S"s. To be precise, they were the sole S-devices that were worth your money.
The first was the iPhone 3Gs, which as aforementioned, was the first iPhone "S". It came with a rather major feature that the 3G missed; video recording and an overall smoothness while navigating through the user interface. That was due to the much more sophisticated, compared to the iPhone 3G 412 MHz ARM 11, 600 MHz Cortex-A8 processor.
And yes, the new A9 is 70% than the iPhone 6 A8 chip, but here is the deal though; the A8 is already stupid fast. The iPhone 6 can still undertake the tasks that the iPhone 6S will, while the time difference in which these tasks will be executed won't convince your extra $200. Frankly, an average-Joe user might not even notice it.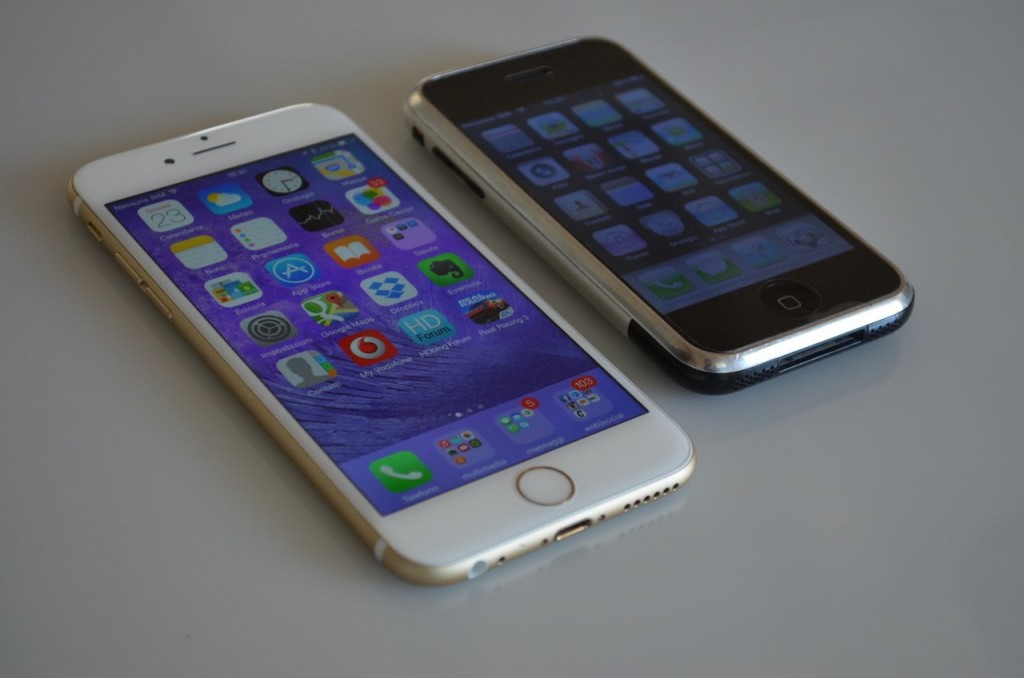 Moving on to my second and last iPhone -I then decided to join the dark side, aka Android-, the iPhone 4S, all I can say is that, after having spent some time with all post-4S generations, I still think it is the best iPhone ever.
The 2011 iPhone came with proper working antennas that the iPhone 4 didn't, which, at least in my opinion, is worth the mention since after all, it is a phone. And what phones are made for? To make phone calls. So yes, thankfully the iPhone 4S eliminated the drop-call frustration that the previous gen used to terrorize the entire Applesphere.
Besides that, the iPhone 4S was embellished with an ornament, which I still admire when I use. And that is its camera.
I am aware that night shots were not the best -they were bad- though during daylight this baby did magic. As a matter of fact, I remember one time that my DSLR broke and I had to do a photo-shooting for a smartphone. The first thing that dawned on me was to use the 4S- and indeed, as far as I can recall, there were at least two people in the comment section asking which DSLR did I use.
I still believe that the iPhone 4S camera can get head to head with all the 2015 Android flagship phones out there- LG's G4, Samsung's Galaxy S6, HTC's One M9, you name it. I think it is obvious, but nevertheless I should say that when the 4S came out there was not a single smartphone camera in the market that was even worth the time to be compared to the 4S.
So, should I upgrade or not?
I am sure that some of you iPhone-junkies are boiling inside asking me to cut to the chase, but trust me, for readers who are novices in this field, that was as substantial as an elementary-level history class for first-graders. It was the foundation, if you will, of the iPhone history.
And by the way, if you are an iPhone-junkie, the logical inference is that you already know what to do, so, why are you reading this (joking)?
Jesting aside, the 'should I upgrade' matter does not come with a single word answer, like you wished it did. At its core, it vastly depends on which point of the cycle you belong to, and that is what this piece is all about.
So finally, here is the breakdown.
Well, first I'd like to applause the patience of the iPhone 3GS and older owners. How did you manage to suppress the lust of the 'I want the new iPhone' feeling for so long?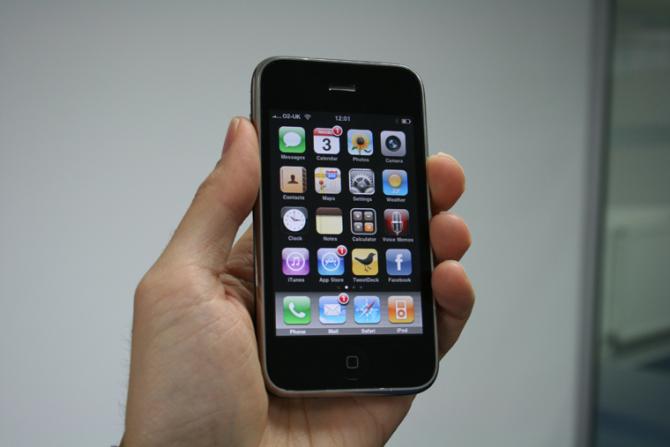 And don't worry I have good news for you- I think it is time to put your old and worn out device on the shelve and embark on a journey whose destination is your local Apple Store -or you could just use eBay if you are an indoors kind of person.
I guarantee you, the feeling that you will have when you open up the device will be as if you have been living under a rock for the last five years (at least).
Jumping from your previous smartphone sub-five megapixel shooter to the iPhone 6S whooping 12-Megapixel 4K back camera will knock your socks off. I think it is pointless to even mention that, in terms of performance, the 6S is probably a billion times faster than these old fellas.
Moreover, unless you have an iPhone 4 which was upgradable to iOS 7, then you are probably running on a very dull and restricted version of Apple's mobile OS.
Regardless of what the Android camp says, iOS 9 is really fun – take into consideration that these words are coming from an Android user. And it is even a bigger delight on the iPhone 6S due to one of its exclusive features, which is 3D Touch.
Quoting our dedicated iPhone 6S piece:
The 3D Touch feature essentially allows users to make "peek and pop" gestures on the screen to access shortcuts or preview content, including text messages, bank information, calendar appointments and more.

This has been attached throughout the entire user interface and default apps to give extra contextual connected to pressure detection offered by Apple's Taptic Engine.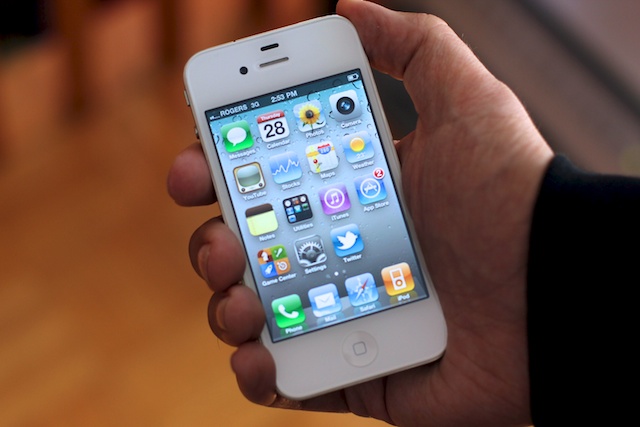 The ninth iteration of iOS has finally evolved into a useful operating system, not just glamorous. From iOS 7 and after, Apple has implemented a slew of toggles that allows the user to manage its device directly from the home screen, without the settings app having to consult.
Moreover, iOS 9 comes with Apple Pay, a payment service that essentially replaces your credit card and turns your iPhone into your actual wallet.
In addition to that, Apple has developed its very own Spotify, called Apple Music, that also features a 24/7 live radio, hosted by the former host of BBC Radio 1, Zane Lowe, accompanied by a handful of renowned DJs. The service already has 5 million people subscribed to it while you can get a taste out of it with the three-month free trial offered by Apple.
Unless the design philosophy of the iPhone 6S is not amid your likes, then I'd encourage you to go for it, as it will prove as a long-term investment after a certain time.
The iPhone 4S is the intersection of the iPhone universe, as it is the last of the family to come with the classic 3.5-inch form factor that we all loved and hated for five consecutive seasons.
The iPhone 4S, as mentioned above, is still a great phone. Relatively snappy, stellar camera and iOS 8. Though, is it really time for you to move on? Well, again, it depends on a few factors.
Fundamentally, you have been an "S" owner for the at least past three years, shouldn't you make a difference by opting for the other point of the cycle? The one that Apple refers to as groundbreaking?
From an iPhone 4S owner standpoint, I would probably be able to live with the device for yet another year, since the device can still assume most of the tasks I need. In this occasion and only, if it ain't broke don't fix it. But that is just me.
If you aren't that patient and don't mind for the big 7, I believe it would be reasonable enough to jump on the iPhone 6S; much faster, bigger and sharper display, 3D touch and so on. Let alone that it is the first iPhone after the 4S to boast more than 8-megapixels on the back camera.
The iPhone 5 owners, at this point, should ask themselves the following questions: when the iPhone 6 came out my iPhone 5 was already two-years-old, then why am I still using it?
Apparently the iPhone 6 then fresh design and 0.7-inch larger display did not dazzle you enough, financial struggle is an exception, and nor will the 6S.
Both iPhone 5 and 5S have charming looks, run on the latest version of iOS 9 and are fast enough, even compared to today's standards. And please don't invoke any AnTuTu benchmark results; let's just keep the geek talk off the record, shall we?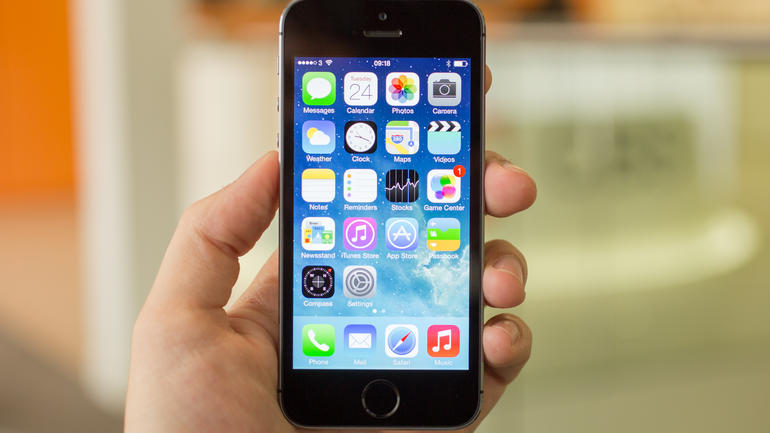 But let's presume you are thrilled by iPhone 6 and 6S design aesthetics, would it be logical to upgrade? Well, of course. Just because the iPhone 5 and 5S still work fine and have an adequate screen size, it does not make them any less than three and two-year-old respectively.
If you have some money waiting to be spent for an upgrade, the 6S will certainly drop your jaws with its adaption of iOS 9 and technical specifications.
Unless recording 4K with your phone is such a great deal and significant part of your life, then speculating another -at least- $600 on Apple, or locking yourself with a costly two-year contract for the second time in the last 365 days, is as purposeless as trying to tip a cow.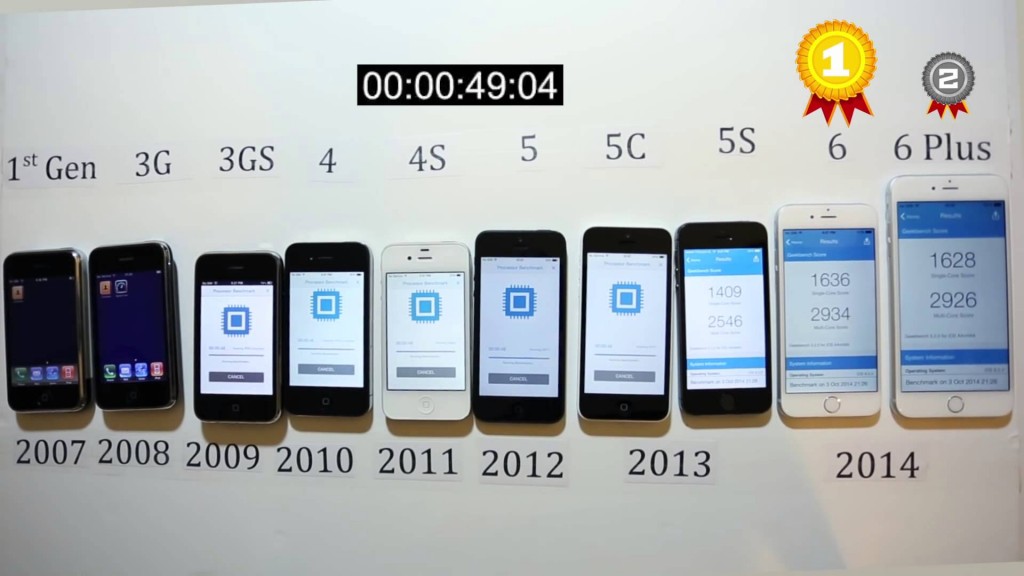 P.S.: Yes, the iPhone 6S is built by a Series 7000 alloy that is supposed to prevent #bendgate. Seriously though, instead of $700 you can just spend $30 on a solid case and you will be all set to go.