Introduction
Manufactured as a compute appliance, NAS stands for Network Attached Storage. It is either by configuration or software base is designed to provide data to group of clients that are heterogeneous in nature. NAS has several uses when it comes to surveillance data storage. This data is crucial in the wake of an important incident and therefore must be readily available for analysis. If NAS has been installed then there is no need of downloading or copying the data from other servers. The data sharing over the network also becomes easy and seamless. Sharing protocols such as NFS and AFP can be used for data sharing. Being simple NAS is a hard drive attached to the network. Three types of NAS that can be used for surveillance data storage are as follows: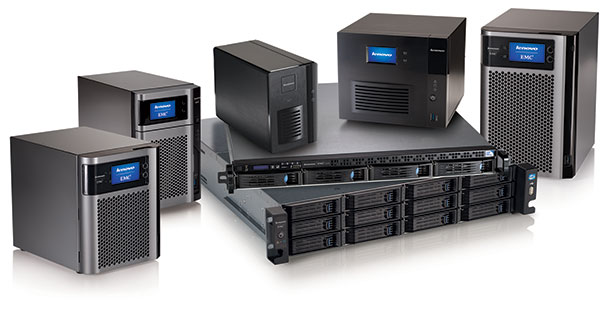 Computer based NAS
Embedded system based NAS
ASIC based NAS
Why should data be stored on NAS?
There are many reasons for which NAS is preferred over normal hard drives. Increase in storage space and efficient working are some of the considerable factors. The data can be accessed by slight modification and therefore no server access is required. For security department NAS is a boon. It allows then to quickly analyze large volumes of data simultaneously. Local computer analysis might not be as effective as NAS analysis is.
Surveillance footages/data and NAS
There are several advantages of using NAS for surveillance data storage. It is a fact that surveillance data always has a huge size. Traditional hard drives cannot carry this much load. Apart from this there are several advantages of using NAS for surveillance data storage. Some of these are explained as under:
Surveillance data is always huge. Even if a part is required it has to be watched right from the beginning. Hence these footages cannot be transferred through emails. Cloning is also something which can be avoided with NAS. A dedicated location in this regard would let the security department in collaborating over a certain event. Unnecessary mess is avoided by the NAS usage and therefore it is one of the best ways to ensure that surveillance data remains in form of one copy only.
Auto backupsand data security
Surveillance footages require immediate and auto backup. It is therefore one of the most important issues which are dealt by NAS hard drive. Manual backup requires time and effort and in any organizational security department it is never a choice. NAS is centralized and mirroring option is also added to it. Once any change is made to any part of surveillance footage it is immediately reflected. A complete audit trail is also generated in case an unauthorized change has been made.
NAS hard drives are too easy to access and setup. The security department can setup this device on their own. Special privileges and access controls can be added to make surveillance data securer. On the other hand, surveillance data storage cannot be outsourced as it is critical. NAS is cost effective and stores large amounts of surveillance data on company servers.