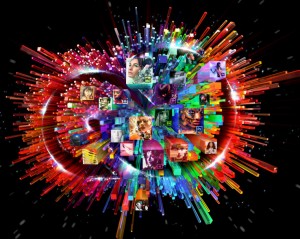 After much anticipation, Android users can finally enjoy the benefits of Adobe's Photoshop Mix and Shape CC, along with Brush CC and Color CC. The core of Adobe's mobile applications has finally been released, which is now available on Google Play Store. Starting today, all four of these applications are available for people who use Android phones and tablets.
When first announced, many people were unhappy about their applications not having any viable options for people who depend on being creative, as well as those who are non-subscribers to Apple's ecosystem. Adobe listened to what these people wanted and has now delivered.
These tools have actually been residing on iOS platforms for a while, which only added to users' frustration. Rather than use Photoshop and the CC applications, people were forced to depend on clones developed by third parties. Now, for Creative Cloud subscribers, all four of these applications are available.
According to Adobe, the reason the flagship applications were released ahead of schedule is because of increasing user demand. In order to fulfill their promise in bringing users what they wanted, a team ported Adobe's Creative SDK and worked on designing applications specifically for Android.
Similar to how the applications are used on the iOS platform, they work in much the same way on Android mobile devices. For example, Photoshop, Photoshop Sketch, and Illustrator brushes are available with Brush CC for captured photos via the device.
Vector drawings that are also based on device captured photos can be created using Shape CC while Color CC makes it possible to choose colors from images, which are then saved as palettes down the road in Creative Cloud applications.
In addition, the four Adobe applications have an updated iOS platform and numerous new features. Even Shake Reduction and Auto Crop are updated as part of the Photoshop Mix application for iPhone users.