These days we all depend on our tech devices for a wide variety of tasks. From business to gaming to helping us navigate around the city or even order food, our devices help us in a number of ways each and every day. Not only are tech devices valuable because of what they can do for us, but tech devices also represent a pretty significant financial investment as well.
When you invest that much in your tech devices, it makes sense to invest a little more in keeping them safe. Here are five ways you want to protect your tech: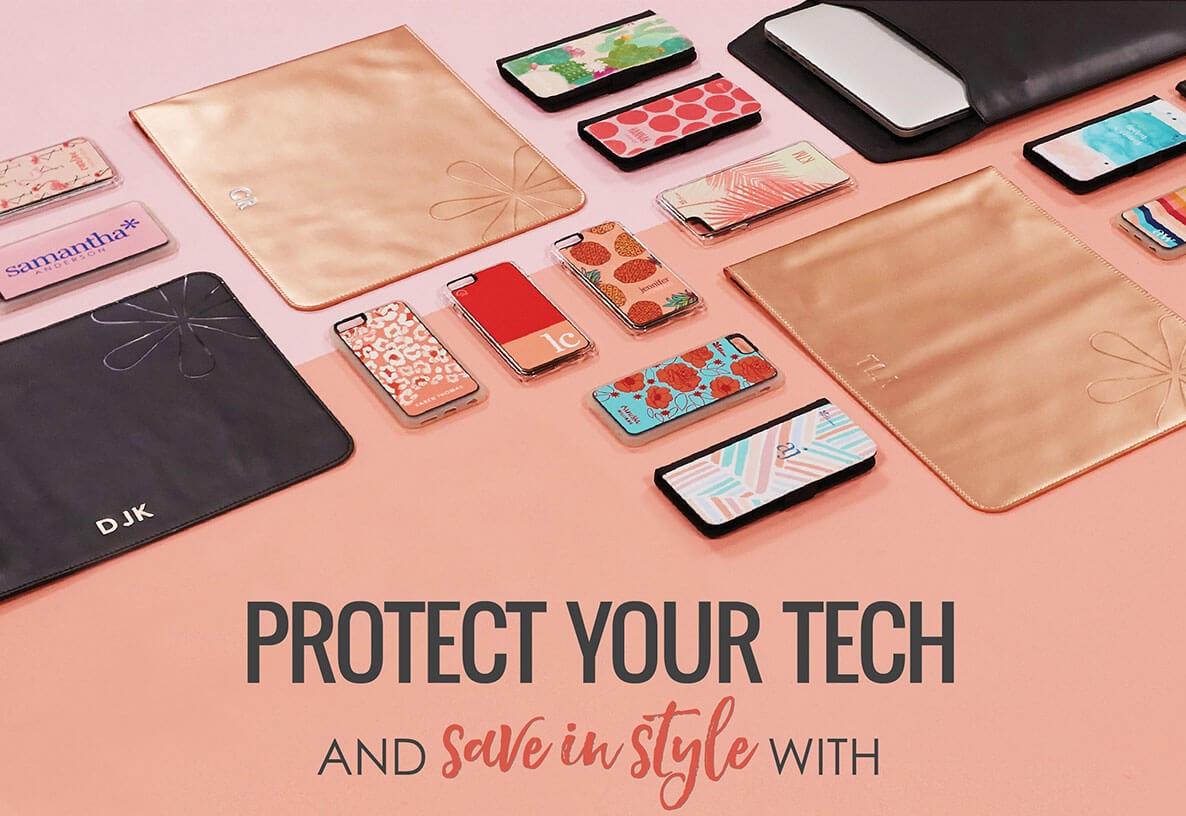 Keyboard covers
While you can always just swap out a keyboard fairly simply on a desktop, changing out a keyboard on a laptop is not quite so simple. On some models, it can even be quite costly. The beauty of laptops is that they can go with us anywhere, but that also means that we often take them places that are incompatible with sensitive electronics, such as restaurants and coffee shops. On some devices, food particles and other debris can become lodged behind keys causing them to stick or stutter. Spilling a drink on a laptop can actually damage it beyond repair. While a keyboard cover may not prevent a spilled drink from seeping into the sensitive electronic components, it can help prevent a good deal of other damage.
Cases
From clamshell cases to stylish wallets, protecting your tech doesn't have to cramp your style. Conversely, if you lead an active lifestyle or have a high demand job, you can even protect your phone with a rugged and durable phone case. Some cases even come with a dashboard mount that allows you to use your phone in your car hands-free. While more and more devices are water resistant or even waterproof, you can up your protection game even further with a waterproof case. While you may not ever be able to fully waterproof a laptop, you can invest in a military grade case. For those with a strong do-it-yourself streak, you can even build your own military-grade laptop case complete with a built-in backup battery.
Screen protectors
Even if you have the strongest case available, you still need to protect your screen from small nicks, scratches, and dings. Today's touchscreens are more sensitive than ever before, but screen protectors have risen to the challenge. Today's screen protectors not only protect your screen from damage, but they also allow you to swipe, tap, press and click with ease. In addition, anti-glare coatings can also help make your devices easier to use out in the bright sun. Consider the iPhone Xs Max tempered glass screen protector as a prime example of these developments.
Surge protectors
When you think of protecting your devices, you probably only think about protecting your device from physical damage. But more than $825 million was paid out in lightning claims to more than 109,000 policyholders and more than half of those claims were related to electrical surges which damaged the electrical components or wiring of electronics. Lightning strikes are also not the only threat to your electronics. Other factors that contributed to the claims were power surges from transformer or service line shorts were also contributing factors. While dropping your phone or device may make it unusable, you can still retrieve all the data from it. An electrical surge, however, can potentially fry your device and all your data.
Keep it secure
Your devices carry a vast amount of your personal information. Not only is it important to protect your tech from damage, it's also important to protect it from hacking, malware and other types of harm. Make sure to always use a passcode to lock your device and use whatever security features your device offers. From retina scans to facial recognition to fingerprint readers. If your device offers it, use it. Keep your security software up-to-date and if at all possible, avoid using public WiFi. If you absolutely must use an unsecured or public WiFi network, use a VPN service to encrypt any data you send or receive. Last but not least, if your device offers a remote wipe feature, set it up. If someone ends up with your device, at least they won't get all your data too.
Author Bio
Judy Lees is a super-connector with Wedding Photography who helps businesses find their audience online through outreach, partnerships, branding and networking. He frequently writes about the latest advancements in digital marketing, digital photography.