If you have put off upgrading your company's computers, you need to get on it now. Windows 10 has changed since its debut in 2015. It has created a safer environment and operating system for your entire business network.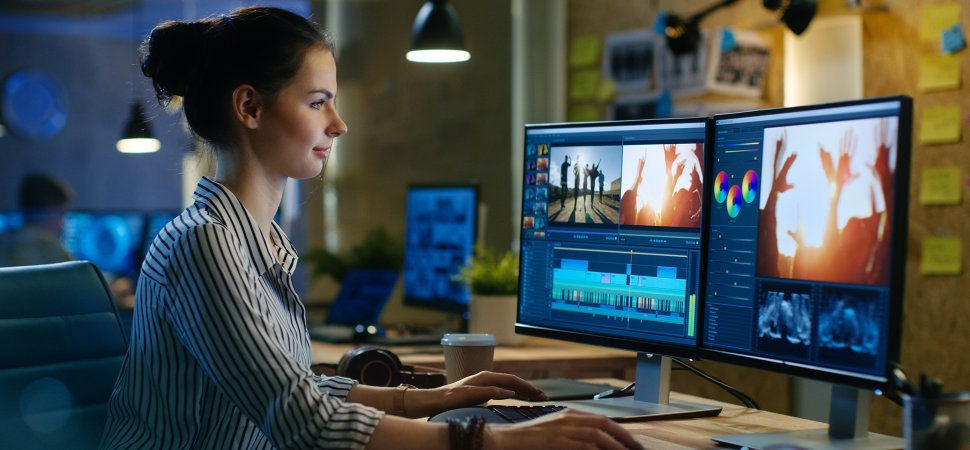 The outdated technology you use shouldn't hold you back from success. If you want to run your business more efficiently or safely, then you need to implement some of these tips. Here are some reasons why you should upgrade to Windows 10 and take advantage of its key features. Replace your outdated software and technology with these new tools.
RTS Servers
It's more common for large companies and corporations to use a centralized computer that stores information that other computers on the network can access. This is known as an RTS server in which its main function is to store all of the information and to deny access from unauthorized users. This provides you with greater security of your information.
The right RTS servers will save you from costly mistakes, even if you're the only one using it. It will protect all of your information making it easier to access across all of your devices. It can secure the most sensitive data for your entire company.
Ransomware Prevention
If your computer runs the older version of Windows, then you're more prone to ransomware. The latest version of Windows 10 has a feature that prevents ransomware by locking the files and documents when the computer is not in use. Ransomware can cause your business to go down for several hours, costing you a lot of money. This feature is found in the Windows Defender Security Center and allows you to accept which apps can access and edit your files located in your Desktop, Documents, Music, Pictures, and Videos folders.
Stronger Malware Protection
The Windows 10 operating system also comes with Windows Defender Exploit Guard. This feature scans your computer for malware and removes it immediately. Aside from ransomware protection, it provides tools that can block and quarantine malware programs running on your computer. It can also alert you of any infected computers within your network.
There are so many reasons why you should upgrade to Windows 10. It's a great way to take advantage of Windows Defender Advanced Threat Protection. This cloud-based service alerts you of any security threats across all of your computers.
Safer Web Browsing
There are so many extensions and plug-ins that provide for a safer web browsing experience. Chrome has safe browsing tools, such as Site Status Diagnostic Tool and Transparency Report that gives you a warning before visiting an unsafe website or downloading harmful software. Firefox also has a Safe Browsing feature that protects you from phishing.
The Download Protection and Tracking Protection tools also come with their own features. Microsoft Edge has the Windows Defender Application Guard that alerts you about potential malware that's on a malicious website.
More Efficient OS Updates
The latest update is the Unified Update Platform, which streamlines all of your updates. It alerts you of the upcoming changes in Windows 10 that your computer needs and downloads those updates. It reduces the size of these updates by 35%, saving space on your computer and reducing the time it takes to install these updates.
Cloud Computing Software
Take advantage of your cloud computing software. Cloud computer software provides many benefits to your business. You should consider swapping out your data storage for cloud storage. There are many different cloud computing services you can use, such as on-demand software or virtual software.
Auto-Configuration Software
Auto-configuration automatically configures all of your devices without your use. There's no need for configuration jumpers or software, making the entire process easier and much more streamlined. Auto-configuration software has grown in popularity because of its low cost and ease of use.
Autopilot is a new feature on Windows 10 that can be downloaded from the cloud onto your company's computers. Any employee can use a new device, connect it to your business network, and it'll be automatically added to your business's settings. This automatic configuration can be created for a specific employee, such as an intern or trainee. This feature makes configuring, managing and setting your company's devices easier and more secure.