Think about it- you are about to purchase something. How would you know if it is worth your money? You will Google it. Right?  Similarly, your target customers are spending their time to know if your product is worth their money.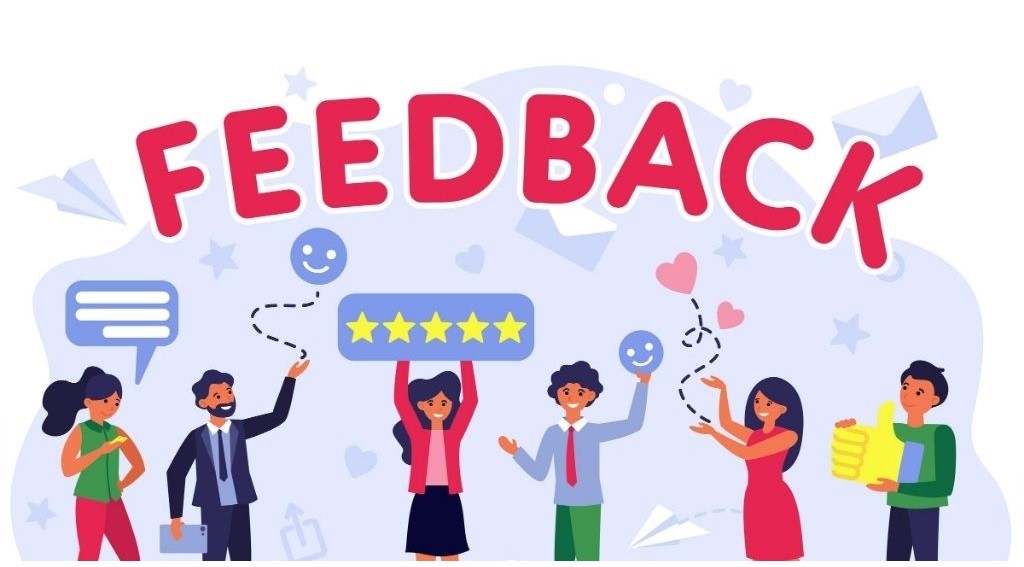 And fair enough. The more informational empowered your customers are, the more likely you will have a set of loyal customers.
And if you are worried about what platforms to be active on, we are here to help. This blog will discuss what best review platforms you need to know about while in business. So tag along and follow us to learn more about it.
Credible Review Platforms for Customer Feedback
In the context of customer reviews, what matters the most is authenticity and timing. If you are not at the right place at the right time, you will eventually be lost in the crowd. So before you roll out yourself to any customer review platform, make sure your target customers hang out there. Have a look at the industry-specific customer reviews platforms to make your business strive in your niche.
1. Google Reviews
You are in business, there is no way you are unaware of Google reviews as a reviews platform. It is the most visited platform when it comes to checking reviews and feedback on any services. To put it into simple numbers, Reviews Trackers has revealed that nearly 81% of consumers are likely to visit Google Reviews prior to visiting a business.
No matter which industry you are from, you can easily create your GMB profile and start getting Google reviews for your business. The best part is that Google loves it when you use Google Reviews. And it also helps you rank on SERP.
In fact, this has helped the business owners in many ways. As a result, they have started to embed Google reviews on websites.
2. Yelp Reviews
Another great platform to be active on is Yelp Reviews. This platform is immensely popular among local businesses. Yelp is said to be straightforward and easy to use. According to Statista, Yelp is one of the top 10 social networks in 2021. Yelp allows you to log in to the platform using social media. This helps the user to quickly register on Yelp. This platform also allows you to upload videos and photographs to back your opinion. Yelp also allows business owners to track the activity happening on their Yelp business account.
3. Airbnb Reviews
The hospitality industry is currently at the forefront of the business industry. This is where Airbnb comes into the story. Airbnb is a popular choice for travelers and wanderers. If you are in the hospitality business, chances are your target audience is looking for reviews and feedback to take a peek at what you offer.
If you have better reviews of your property on the Airbnb platform, your property will rank well on the platform. And more importantly, it will attract more customers than usual.
4. Facebook Reviews
Facebook is one of the humongous social media platforms. And it is amusing how businesses are frequently talking about their products and services on the platform. Not only that, but they are also keen to receive reviews and feedback from their customer on the platform.
Facebook is something that people often scroll throughout their day. And if in that situation, a target customer comes across a positive review on the platform, it might attract them to have a look at the online shop and purchase from them.
5. G2
G2 is a famous choice among SaaS companies. This platform features millions of software that provide us with various services. Believe it or not, SaaS is a great criterion these days, and users check reviews and feedback before they commit. G2 has a LinkedIn authenticator that makes sure no one leaves a fake review. The reviewers can also showcase their preference to their connections. This adds up another layer of credibility and trust to the SaaS products. Apart from that, the SaaS product also reaches to the right audience.
6. Angie list
Angies list was originally started for small businesses. Angie's List is an online platform that connects users with local service providers in various industries, including home improvement, healthcare, and automotive. It is a paid platform, but it works in the business's favor. Since this will eventually ensure to have a healthy ratio of positive and negative reviews.
Apart from that, It provides customer reviews, ratings, and background information to help users make informed decisions when hiring professionals.
7. Capterra
Capterra is a web-based platform that offers a comprehensive directory of software solutions across different industries. It allows businesses to search, compare, and evaluate various software options based on user reviews, ratings, and features. Capterra helps businesses streamline their software selection process by providing valuable insights and information, enabling them to make informed decisions about the best software solution for their needs.
One of the best features of Capterra is that people can compare four businesses at the same time on the platform. This will help them make better decisions for their purchase.
In A Nutshell
Now, there you have it. You are now aware of the best review platforms for your business. Whether you are a local business or sell a Saas product, we have got it all. No matter what industry you are in, you rely upon the given review platform.
So what are you waiting for? Go ahead and register your business on the suitable review platforms and see your business grow.