Additive manufacturing is transforming the complex defence industry with its robust and cost-effective applications. The aerospace and defence industry are among the early adopters of this technology, and we have seen several implementations of this advancement.
Without any second thought, 3D printing has the ultimate potential to bring a paradigm shift in the defence domain by streamlining various complex operations. Be it a better design conceptualization, rapid prototyping, or manufacturing highly personalized bespoke parts — 3d printing is a boon.
Compared to conventional manufacturing methods, 3d printing is more than 60% efficient in terms of a faster turnaround, cost-efficiency, and material wastage. With growing Industry 4.0 applications and the requirement for more efficient final products, 3d printing will act as a catalyst for this domain.
3D printing is the key to unlock the infinite potential of growth and efficiency for the defence industry by offering quality services at an optimized cost. This technology not only helps in faster product manufacturing but also allows engineers to innovate better.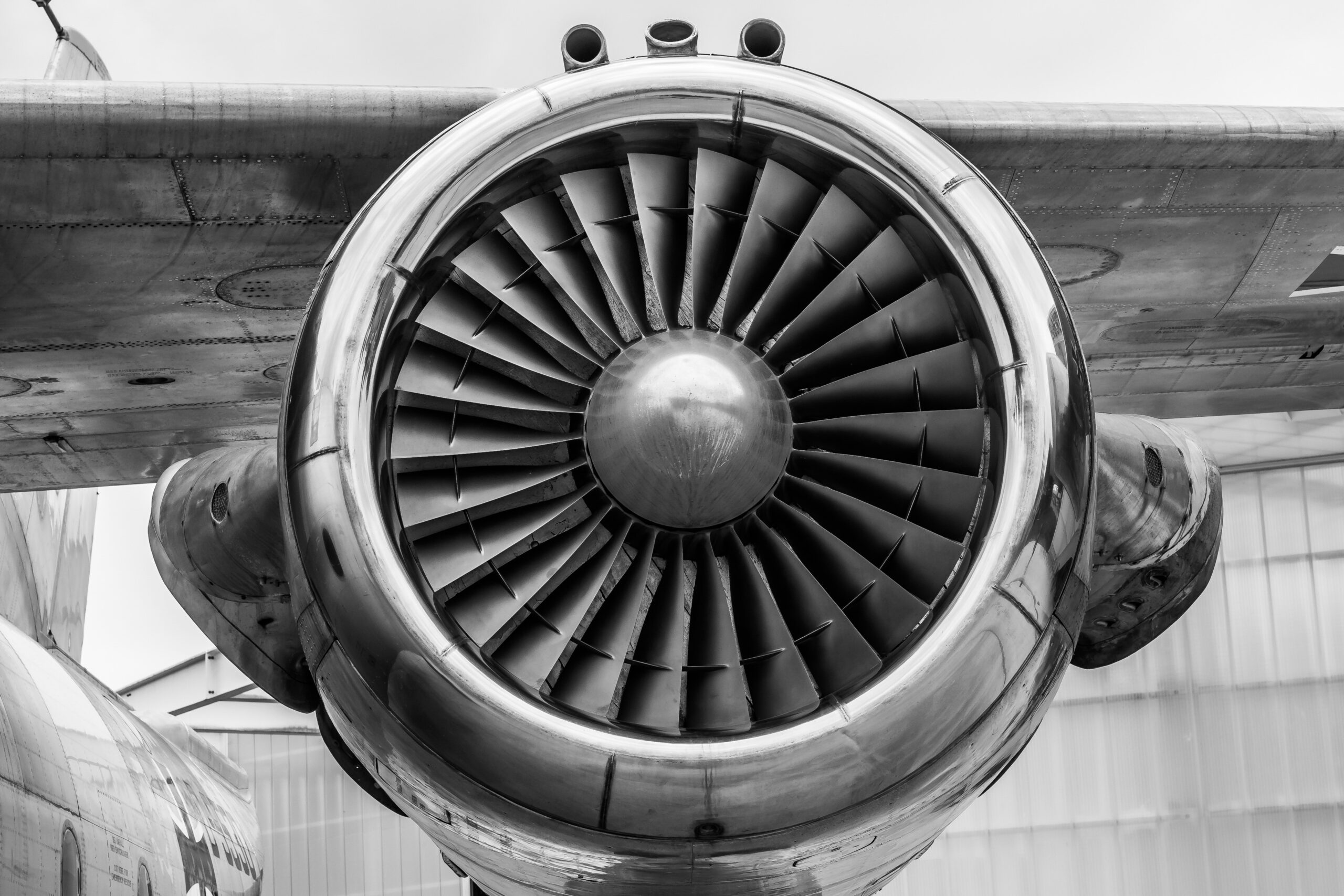 On this note, let's explore how this modern manufacturing technology is revolutionizing defence and military sectors with its robust applications.
Faster Prototyping
Rapid prototyping process helps engineers and designers to speed up the overall design communication and prepare a final design without any tooling. Compared to the traditional method, which takes months to prepare a design prototype, 3d printing can prepare functional prototypes in a few weeks or even days.
Using high-end 3d printers, engineers can reduce the overall turnaround time and develop multiple functional prototypes to get the most efficient design. 3d printing is helping the defence industry bypass the costly and tooling process that consumes significant time. Rapid prototyping makes the final product visualization more interactive and information-driven.
Higher Flexibility
Defence is among the most intricate industries which require top-notch precision in all small and big design cycles. Due to this, the scope for design flexibility and customization freedom reduces. However, 3d printing for the defence industry is helping engineers and designers to overcome this challenge.
3D printing systems allow designers to produce optimized and freeform product geometries that are not possible using the traditional methods.
Creating lightweight and highly durable parts is much easier using additive manufacturing compared to conventional methods. By leveraging advanced 3d printers, and personalized materials, engineers can gain robust flexibility to draft innovative designs.
On-Demand Production
3d printing technology is acting as a life-saving advantage for the defence and aerospace industry. Earlier, in case of machinery failure, the team had to pivot their operations until they fix the issue. But now, individuals can get 3d-printed components in a matter of a few hours without compromising quality and performance.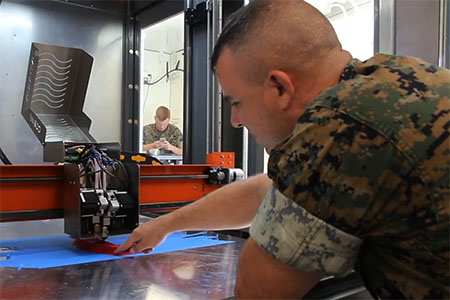 And the most significant advantage of additive manufacturing is that 3d printers are also convenient to carry and print parts with ultimate ease. There is no need to have heavy tooling equipment and material blocks; on-demand manufacturing becomes more productive and cost-optimized.
Quick Repair and Maintenance
Repair and maintenance is a critical aspect of the defence domain, and it has to be robust to ensure the top-notch performance of all the equipment and aircraft. Compared to traditional repair and maintenance procedures, 3d print technology is much faster, reliable, and accurate.
If the maintenance team encounters a fault or severe damage in any component, it becomes more convenient to fix it using 3d printing. It is possible because the team can print the exact damaged part and replace it within hours. In addition, with advanced technologies like metal 3d printing, it's possible to print full-functional parts using materials like titanium, aluminium, carbon fibre, and more.
Supply Chain Optimization
The defence industry relies on a vast supply chain for development which often delays the production timeline. For example, a standard aircraft requires thousands of small and large-size spare parts and components. In addition, the dependencies on several OEM and procurement partners makes supply chain management complex and time-consuming.
To overcome this challenge, manufacturers can leverage online 3d printing services to shorten the supply chain and get faster product delivery. The additive approach makes the supply chain leaner and flexible. 3d printing is also empowering local businesses by cutting down the import dependencies. As this technology is becoming accessible, more companies and OEM manufacturers are using it for various applications.
Along with benefits, there are several cutting-edge applications of 3d printing technology in the defence industry. Some of the critical applications that are fueling better innovations are:
In-depth Testing
The most crucial 3d printing application in the defence industry is quick and comprehensive testing of new designs with rapid prototyping. Engineers and designers can analyze and detect flaws in the structure at a very early stage. As a result, it's easier to create a prototype and perform functional testing to evaluate its performance in the real world.
Along with functional testing, designers can also perform validation testing to reduce the primary product development time. Compared to the traditional approach, prototyping makes the complete testing more interactive.
Replacement Parts Creation
With the traditional manufacturing process, producing replacement parts, especially those discontinued, is expensive and time-consuming. However, 3d printing allows engineers to create a part's replica within a few hours without requiring additional tooling and costly equipment.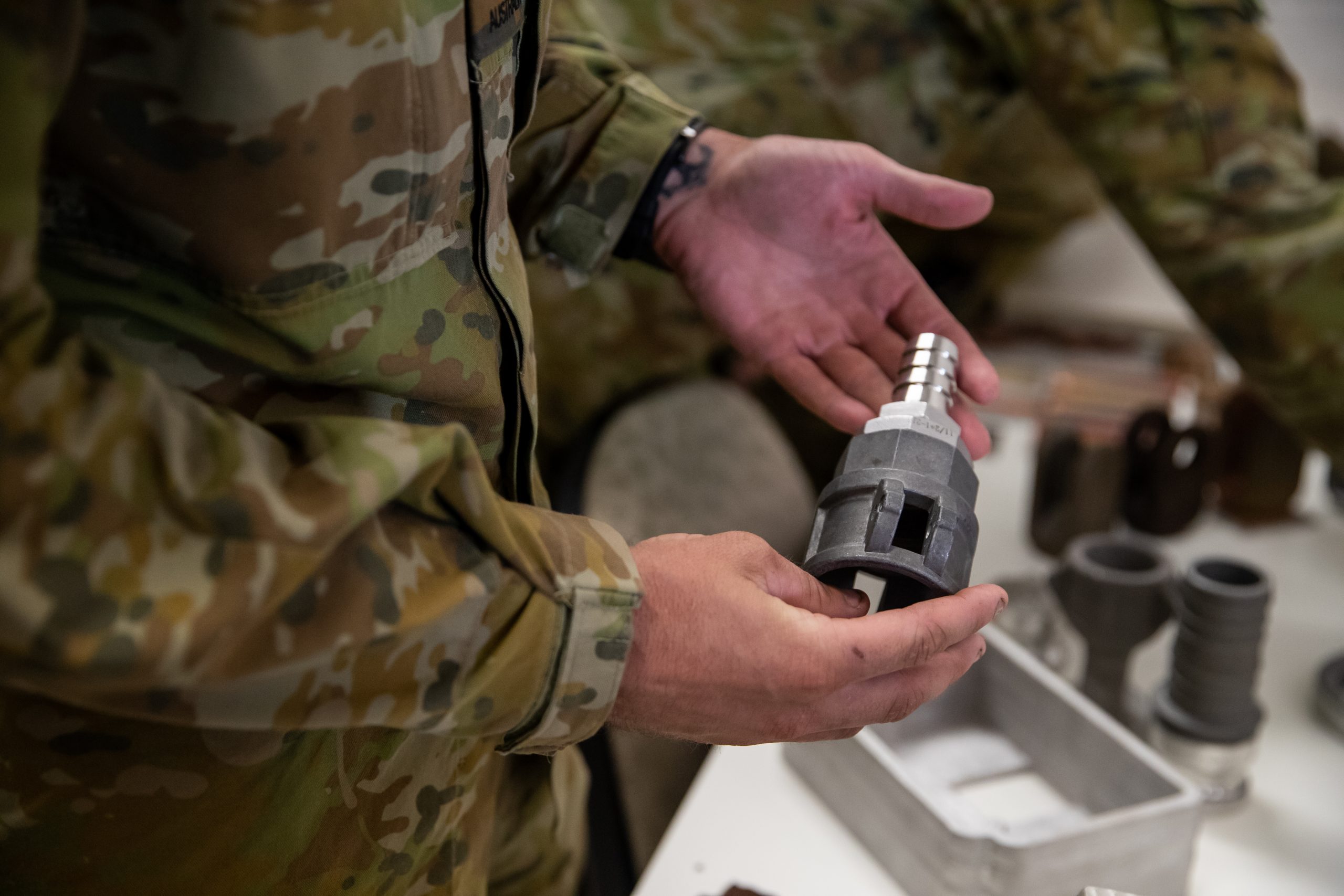 The defence industry heavily relies on outsourcing to procure parts, but using 3d printing technology has become more accessible to create components. This modern practice is helping manufacturers save both time and resources.
As the design files are available in CAD format, manufacturers don't need to store physical inventory, and it also helps save warehouse cost.
Structural Component Creation
With every passing day, the defence industry is getting more complex and requires more efficient ways to produce geometric structures. For this process to streamline, 3d printing technology FDM, SLS, or DMLS are helping designers to create highly intricate structural components.
Manufacturers can produce complex structural components without using tooling or expensive post-production equipment as per the demand. As there are various materials available for 3d printing, creating high-quality parts is more economical than traditional methods. The defence industry is actively seeking more efficient ways to use additive applications directly. In the upcoming time, we will see the more mainstream implementation of this technology.
Creating Master Models
Companies are leveraging 3d printing technology to create an intricate master model. Engineers utilize this master model to create faster identical parts that are high in demand. With 3d printers, designers can produce a highly accurate and precise master model to avoid any design flaw in replicating models.
Be it mass-producing spare parts or small-batch manufacturing of a bespoke design, 3d printers are cost-effective for creating master design models.
Future of 3D Printing in Defence
In future, we will experience more mainstream applications of 3d printing in the defence industry. With the growing demand for quick product manufacturing and prototyping, several companies are offering 3d printing in Melbourne, Sydney and many other places.
As additive manufacturing is becoming more affordable and available, startups and small OEMs will also start using it to support the defence sector. In 2021 and beyond, we will see more advanced implementations of 3d printing that will make the defence industry more proactive and robust. From the designing phase to end product development, 3d printing applications will keep improving the defence sector in the future.