Music is now an integral part of every individual. A person can wish to listen to music at any place or mood. So having a good music streaming service is what a person needs. Here is where Apple Music comes into the picture. Recently, Apple has released a new upgrade for its Music app on Android. The music app for Android, Apple Music, has gone through a significant design transform. This transform is much similar to the iOS app. The 2.0 version of the Apple Music Android comes with simplicity and better clarity to Apple Music with elements that are same to the ones launched with the iOS 10. The app for Android has been upgraded with big headers for particular segments and easy access to music that is downloaded for offline playback.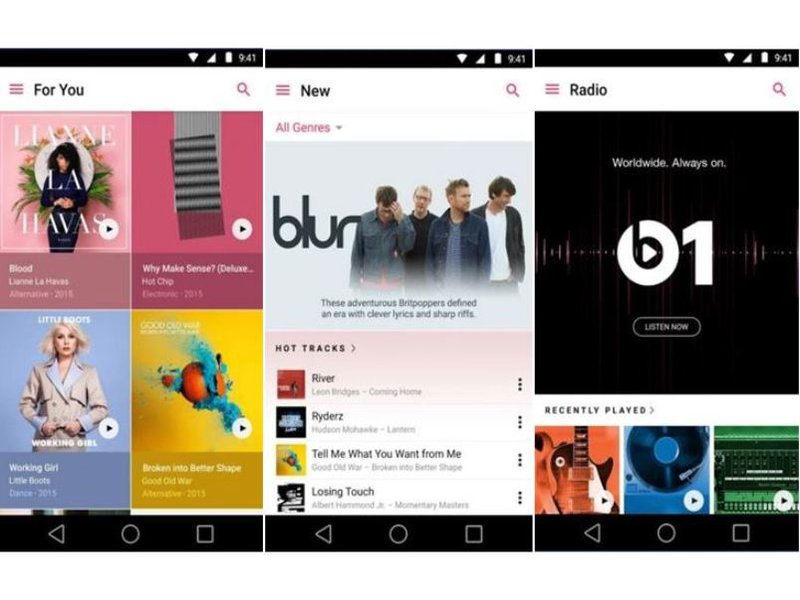 The music app presents the following options for the users: Now Playing, Library, For You, Browse, and Radio. The user can read lyrics with the Apple Music's "Now Playing" option while listening to the songs. It is now easy to navigate music through the "Library" option and also see the downloaded music that can be played offline. You can get a list of new music just below the option "Browse" and also find playlists for any activity or moods. The music app will show customized recommendations for albums, playlist, and others on the basis of the type of music liked by the user. With the "Radio" option, it is possible to tune into Beats 1 radio shows by the user or even listen to several stations. The Browse tab presents New Music, Top Charts, Music Videos, Curated Playlists, and Genres' tabs.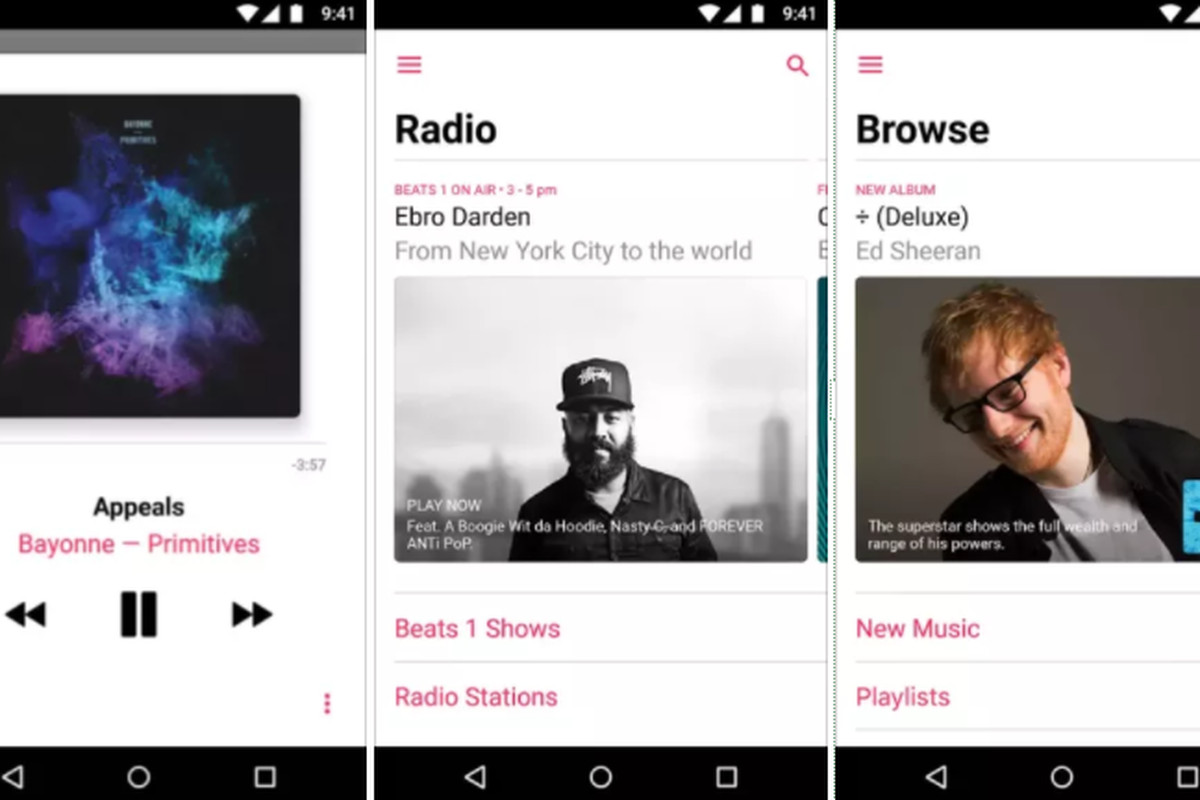 For the first 3 months, the user can use the music app for free; and after that, the user can select a plan on the basis of their requirement. For instance, the Family plan is priced at Rs 190, whereas an Individual plan costs Rs 120 per month. The plan for a University Student costs Rs 60 a month. The Family plan of the Apple Music can be shared with other 6 people.
So, did you like the changeover of the Apple Music app for Android? Do share your views regarding the same.