CUPERTINO, CA- Apple Inc. (NASDAQ: AAPL) New leaked images released few hours ahead of the iPhone 6S launch event, indicate that the device will be available in rose gold and 16GB of storage as well.
Apple's upcoming iPhone device has been dominating the rumor mills over the last four months, with numerous leaks floating around the web betraying its design, specs and release date.
All that finally come to an end, since Tim Cook will be taking over the stage today to present the ninth iteration of the line-up.
Rose gold and 16 GB?
Mobile whistleblower, OnLeaks, released a couple of photos allegedly portraying the device, dressed in the much-discussed rose gold color edition. The second photo showcases the device's box, essentially unveiling that the iPhone 6S will have a 16GB storage option.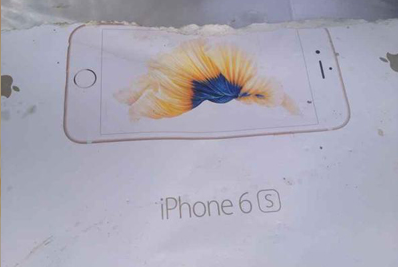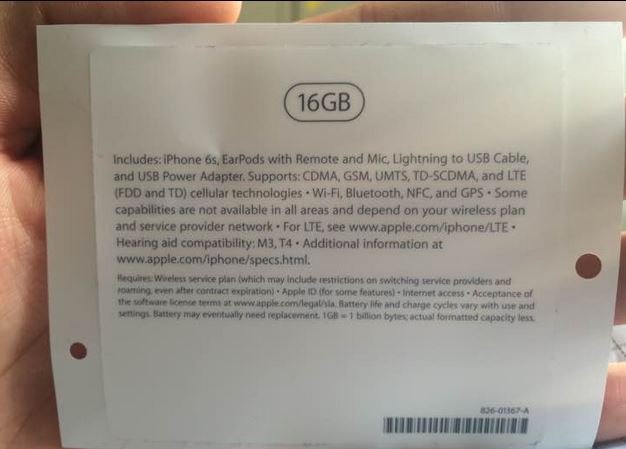 Duly to the slew of official docs that surfaced during the summer, there were no doubts regarding the probability of a rose-gold edition; more or less it was confirmed.
Though, the story that prevailed up until today regarding the base storage edition was that Apple will go with 32 gigs, instead of 16. The authenticity of the image cannot be confirmed, hence it raises a lot of questions that will be answered later today.
The rumors
The iPhone 6S – often referred to as iPhone 7- will feature the same design with its predecessor, though the aluminum will be upgraded to a new type called Series 700 -originally found in the Apple Watch Sport-, thus making it more sturdy and durable against bending.
Underneath the hood, the handset will pack Apple's new dual-core chip clocked at 2GHz, the A9. The particular processor promises to deliver enhanced graphics, faster speeds and less power consumption. Along with that, a new 3GB LPDDR4 RAM will be added, making the 6S the first iPhone with 3 gigs of RAM.
Significant improvements will be noticed in terms of cameras as well, since we expect a 12-megapixel shooter on the back -offering the potential of 4K video recording- and a 5-megapixel with full HD video and LED flash on the front. You can read more about the iPhone 6S in our complete rumor roundup.
There is not much to say other than patience, because all the above will be proved right or false in the next few hours.
Source: Macx